Name: S̢͚͓̳̟̪̣͍̼͙ṭ̼̘̝̝̻͖͍̩͕e̫͓̼̪̩͉͇̣ͅͅp̡̢̣͈̻̼̞̪̩̲h̡͓̭͚̯̳͍͜͜͜ę̢̨̣̲̣̞̘̻͎n͉̹̬̪͖͉̤̺̗͍
I have blonde hair.
Bathroom mirror picture; how mainstream.
Elfpack Badges:

Elfpack work
| Guard Captain | Warden | Custodian |
| --- | --- | --- |
Elfpack titles and orders
Treasury Inventory:

I survived December 21st, 2012!
Get some pets at the Giffie-Pet Store.
Elmdor

Species:

Dragon Slug

✌ Toggery Card Store ✌ Toggery ✌ Newbie Guide to Toggery ✌
╔══╗░░░░╔╦╗░░

╔═════╗


║╚═╬════╬╣╠═╗

║░▀░▀░║


╠═╗║╔╗╔╗║║║╩╣

║╚═══╝║


╚══╩╝╚╝╚╩╩╩═╝

╚═════╝
Somebody, somewhere, loves you.
Smile. :]
Index-pages in the wiki: (
help
)
Description: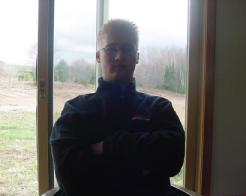 I'm Stephen and I'm 27 years old.
I've always viewed life as a game.
I've never really thought about anything seriously.
It's always just been about having fun.
I like to learn. I like to experiment to learn.
Recently, I've realized I can't do that.
No, I've realized I don't want to anymore.
Everyone has feelings.
The fact that I can do something, doesn't mean I should.
Entitlement shouldn't exist.
Just because I have advantages in life doesn't mean I'm above others.
We all learn from what we do.
This isn't any different.
I don't want to look at people like playthings.
So I'm not going to anymore.
I've developed a lot of skills. Learned a lot.
I hope to put those to good use now.
Everyone is real, and their own person.
Everyone is unique, in some way. Even if that way is very, very small.
Everyone has something to love about them.
I may not know you, but I love something about you.
Let's be friends.
Hopefully I can make you smile.
▬▬▬▬▬▬▬▬▬▬▬▬▬▬▬ஜ۩
۞
۩ஜ▬▬▬▬▬▬▬▬▬▬▬▬▬▬▬▬
You taught me more in 

four 

short

 months


than I learned in twenty-two years.


Thank you

.
▬▬▬▬▬▬▬▬▬▬▬▬▬▬▬ஜ۩
۞
۩ஜ▬▬▬▬▬▬▬▬▬▬▬▬▬▬▬▬
Contacting Me / Elfpack Related
- I have a pretty active personal life; I'm not here as much as I'd like.
- I also rarely answer messages right away.
- I enjoy friendly messages; feel free to send them!
- I don't ignore messages; I respond to all messages I receive even if it takes me a while.
- I am the
Warden
; that doesn't mean I know what's going on everywhere. If you want to know about a feature on Elfpack, message one of the staff members of the feature.
- If you want to be on the Council, then Apply to the Crew.
- If you have a problem with another member, please
report
them.
- If you have any other questions or concerns feel free to message me, or use <forum:Elfpack, to the crew> for a likely faster response.
Old House Text:
Show content
| | |
| --- | --- |
| This member is a fan of these wiki-pages: | |
And of 2 more wiki-pages.
List them
| | | | |
| --- | --- | --- | --- |
| Age: 33 | Year of birth: 1990 | Month of birth: 1 | Day of birth: 29 |
What do you do?:
Studying
Place of living:
USA-Michigan
Music
alternative
classical
hip hop
new age
opera
pop
punk
rap
rock
synth
techno
Other interests
| animals | art | boardgames |
| --- | --- | --- |
| books | card games | chess |
| cooking | dogs | drinks |
| economics | electronics | fantasy |
| film | fishing | party |
| physics | plants | poetry |
| politics | religion | role playing |
| scifi | slacking | writing |