Just another day in Canada...
Elfpack Badges:

These mean I am one of the retired Council Members, retired Guard Captains, retired Harbringers, retired CCC Crew, retired Elfpack Awards Crew, retired Trivia staff, retired Giffie Staff, retired Lotto staff and retired Daily Goof staff.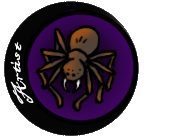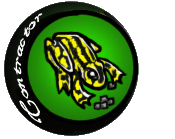 I am also one of the Artists, Elfpack's Official Donors and one of the Contractors.



How to Gain an EP Title • Badge Credits

Elfpack titles and orders
Drunk-ass
Adventurer
Sex-monster
Crazy kid
Treasury Inventory:


This is my special pet: Morë Sangwa the Black Drak.

Giffie-Pet Store
---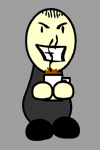 Alex: "Hah! Evil Jon with coffee!!! Wheee!!"
Image by - [Alexandra the Great]

---




Goofy Elfpackers Elfpacking!,Storyteller Award,Cutest Boy Award

Index-pages in the wiki: (
help
)
Description:

Number of ppl. that have gone to my house since Feb 12 2007.....including me.

Want to know more and see more bout me? you gotta be in my friend list ^_^
Big Brother's cosplay print collection
| | | | |
| --- | --- | --- | --- |
| Age: 36 | Year of birth: 1985 | Month of birth: 4 | Day of birth: 13 |
What do you do?:
Being lazy
Place of living:
Canada - Ontario
Elfpack crew wannabe:
Yes
Other interests
anime
boardgames
card games
cats
dogs
electronics
hunting
travelling
Sexual preference:
opposite sex