DreamState
Where dreams are reality and reality are dreams
---
Storyline/Plot:
In this reality-like DreamState there are many ways the story can go. Many storylines that could be followed. But for the most part the normal or not so normal depending on your character lives are disrupted when a dark force comes to rid the world of all its inhabitants and destroy the planet. Its up to the us to help stop this dark force and to save the world. But randomly everyone will be thrown from reality into a dream of one of the characters and you will be stuck in their dreamland til you can figure out their dream and finish it completely it could take a small amount of time or it could take a great amount of time all depends on the person's dream.
---
Rules:
[
nothin to grave or restricting just the basics really
]
1. You do not have to have a dream realm for your character that is optional but if someone does go into a dream realm then all other characters go into the same dream realm with you.
2. It is not optional to skip a dream realm of any other character if another character activitates a dream for one of their characters then your character has to go into their dream. You cannot say that your character is stuck in reality.
3. no one is all powerful or invincible, even in their own dreamland,
4. All sex must go under-detailed or be put in here -------->
XXX dreams XD
5. please message me [
Ritsuka-Kun
] or any co-owner of teh wiki [
wolvie
] with any questions you may have :D
6. you can be whomever you want in this wiki doesnt have to be someone completely made up if you dont want
7. your dreamland can have whatever you want in it no matter what it is no limitations on that
8. you can have as many characters as you want but any more than 3 and please make a wiki for all of them k? thanks :D
9. INVITE PEOPLES DAMMIT >.< PLEASE? :D
10. Don't die whilst RPGing in this epic RPG damnit! >.<
11. indicate in some form that we're going into a dream realm :D thank ya :D ex: a piercing sound, bells, it gets extremely foggy....etc..
..

[

more rules to come as followed :D <3 ya :D

]

---

When filling out your character info please use this [

but you may deviate a little and add what you think is necessary for your character

]:

[usernames]
Name:
Age:
Gender:
Sexuality:
Personality:
Race:
Weapons/Powers:
History: [

something to help explain you if you do go into a dream realm

]
Other Info:
[

pic is optional

]

---

Members:
[Ritsuka-Kun]
Name: Link
Age: 25
Gender: Female
Sexuality: Straight
Personality: she's fun, easy-going, very laid back, though she's sometimes to laid back and it seems like she's lazy
Race: Human
Weapons/Powers: she has a small pistol in the satchel she always carrys around with her
History: She's had a relatively easy life. She was born to rich parents who spoiled her to no end and still do. If she ever needs money she knows where to go. Also she's always very flirty with the opposite sex and sometimes uses her femininity to get what she wants or needs. Her dreams are mainly of weird and very random things :D
Other Info: none for now :D



[Ritsuka-Kun]
Name: Gackt Camui
Age: He looks to be 21 but he claims to be over 400 yrs old.
Gender: Male
Sexuality: Gay ^^
Personality: he can be very random, but for the most part he keeps to himself not feeling to normal due to what he is, he can come across as cold but really isnt he's just shy also he's quiet about his sexuality
Race: Hybrid - he's both a vampire and a wolf
Weapons: he has two daggers that he keeps hidden under his jacket at his waist also he has his vampiric powers
History: He's lived a quiet life away from the normal world for the most part there are years in his life that are just blackouts to him cause either something bad happen to him or he had fallen and lost to much blood in a battle and went into a deep sleep for a few years to regain his powers.
Other info: he often dreams of what happened during those years that he blacked out and sometimes he has "frisky" dreams XD, also he mainly feeds from humans and rarely from animals, he can now shift between his wolf and vampire forms



[Ritsuka-Kun]
Name: Zero
Age: He looks to be 21 but he claims to be over 100 yrs old.
Gender: Male
Sexuality: Bi ^^
Personality: he's very open about his sexuality, he looks very feminine, but he's nice, caring, very accepting and open about all people
Race: Vampire
Weapons: he has two daggers that he keeps hidden under his jacket at his waist also he has his vampiric powers
History: he has "frisky" dreams XD, also he mainly feeds from humans and rarely from animals

---

teh most intense character :D
[wolvie]
Name: Logan/Wolverine
Age: unknown [

he is over 170 but has no memories other then the last 15 years

]
Gender: Male
Sexuality: Bi
Personality: he is a very cold man, he tries to stay as far away from other people as he can, being afraid that if he gets close to people he'll just hurt them
Race: Mutant
Weapons/Powers: He can heal from virtually any wound, has retractable adamantium claws, and his skeleton is fused with adamantium
History: He's fought in multiple wars, has witnessed the deaths of multiple loved ones and friends, about 15 years ago he was experimented on by the government, giving him his adamantium claws and causing him to loose his memories
He mostly dreams about being experimented on and fighting in the wars, almost all of his dreams are nightmares
Other Info: He gets extremly defensive and rude when people bug him about his sexuality. He was raped at a very young age, and though the memory has since been erased, he still frequently has nightmares about it and wakes up with very vague memories of it

<--werewolf form :D



---

[LinkTurrner]
Name: Hades
Age: 18
Gender: male
Sexuality: He's unsure
Personality: He's well him as a wolf he\ll do anything as a human he stays in the shadows
Race: werewolf but can change between forms willingly
Weapons/Powers: He has a few daggers hidden on him, and can change to a wolf
History: He grew up with his uncle he was given a necklace by his dad before he dissapered and he always wares it it's extra long and it's what get's him to the dream world. He usally dreams about becoming a werewolf or being a wolf or has some really fed up stuff
Other Info: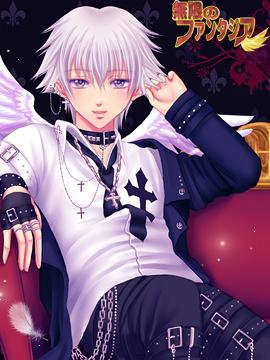 wolf form coming