RiotRunner
(got new fone nd dnt hve numbers cn u send numbers

)
Email: killer_29@hotmail.co.uk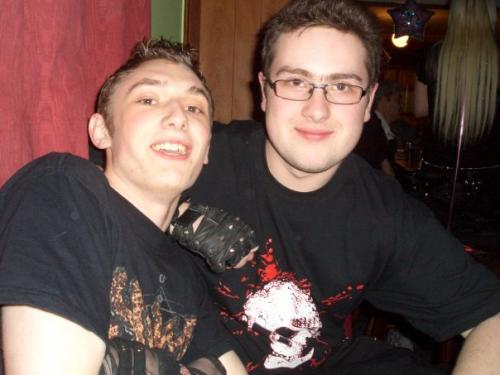 ma cuz and me again lol same night as other photo as well lmao
Elfpack titles and orders
Treasury Inventory:

This is my pet: Ebony The Black Cat
Giffie-Pet Store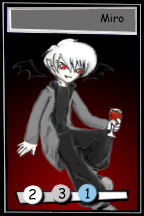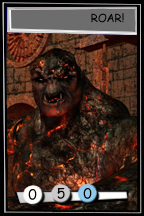 Art by [Cloudwatcher] Art by [Amalaswinta] Art by [Amalaswinta]
Rules of Toggery
Index-pages in the wiki: (
help
)
Description:
hi how is everyone my name is graeme i am at durham sixth form college and i am currently studying business and resitting english. my natural hair colour is brown but i like to change the colour alot lol. i smoke and drink on the odd occasion. anything else ya wanna know just ask
these are some of am great friends:
[
sexualRIOT
] WE RIDE TOGETHER, WE DIE TOGETHER BAD BOAYS FOR LIFE, great mate can garentee that u can have a laugh with him, hope to be friends till the end cheers mate. always been there 4 me and i shall do the same 4 hime. cheers and thanks 4 being a great freind.
[
Did u know? B4 u go to sleep at night there is 1 person of the opposite sex thinking of u. They want you they want to kiss u, They want to be with u they are always thinking about u b4 they go to sleep at night they are longing to be with u. This is all true not a fake if u repost this to in 5 mins the person that is longing to be with you will approach you in a month and ask u out or grab u and snog the face off u. But if you break thischain no1 will like u or ask u again for 5 years!!!
]
My LAMB: [
Beautifuly Poetic
]
My Everything:
My Lover:
My Wannabe Lover:
My Secret Lover:
My Secret Admirer:
My Heart And Soul:
My Wifey: [
Cloud Natiion
]
My Devil: [
Sexy LULU
]
My Hubby:
My Smoking Buddy:
My Fighting Buddy: [
sexualRIOT
]
My Twin:
My Angel: [
cute blonde
]
My Angel Music Baby:
My Drinking Buddy: [
sexualRIOT
]
My Inspiration:
My Forever And Always:
My Annoying Buddy:[
sexualRIOT
]
My Number 1:
My Horny Devil:
My Smile:
My Body Gaurds:
My Sex Buddy:
My One And Only:
My Sex Monkey:
My Fairy Godmother:
My Soulmate:
My Crazy Buddy: [
sexualRIOT
]
My Sexy Lover:
My Owner:[
geothblack
]
My Flirter:
My Sexy Best Friend: [
{SaRcAsTiC *lOsS *oF *tHe* SuBcOnSiOuS}
]
My Sexy People: [
Fallen Lil Girl
]
My Bestest Friend Ever:
My Horny Friend:
My Stalker:
My Cuddle Buddy: [
lulu dinobot
]
My Pimp:
My Joker: [
Mrs. Mackenzie♥
]
My Flying Sketti Monster:
My Whore:
My Bitch:
My Babe:
My Hottie:
My Partner In Crime: [
sexualRIOT
]
My Dirty Dancer:
My Sweetheart: [
Beautifuly Poetic
]
My Maniacal Guardian Angel:
My Nightmare: [
Fallen Lil Girl
]
My Dinosaur... Rawr!!!: [
Tasha//x
]
My Thereapist:
My Star:
My Babysitter: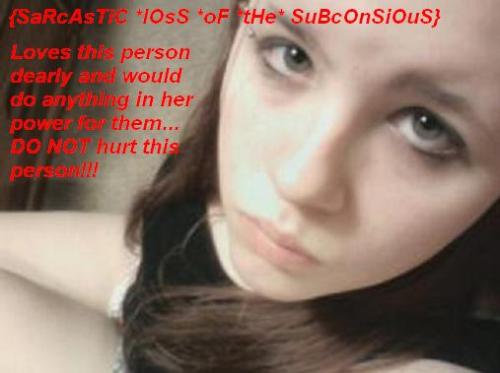 | | |
| --- | --- |
| This member is a fan of this wiki-page: | |
| | | | |
| --- | --- | --- | --- |
| Age: 23 | Year of birth: 1990 | Month of birth: 7 | Day of birth: 10 |
What do you do?:
Studying
Place of living:
United Kingdom-England
Exact place of living:
stanley
Elfpack crew wannabe:
Yes
Other interests
| art | beer | card games |
| --- | --- | --- |
| cars | chasing the preferred sex | chess |
| cybersex | drinks | eating |
| film | porn | scifi |
| smoking | sporting | watching sport |
| whisky | wine | writing |
Sexual preference:
opposite sex
Body shape:
a little overweight