Sup, This is Trinity_Blood!
Sonya Blue and Me go back way back. I'm a BIG fan of Final Fantasies and Metal Gear Solid, my fav. being FF7 and MGS2, Sephiroth is the best Villian and Raiden is awesome! I'm into Karate, I go every Thursday evening. Currently, I'm a Blue belt and sometime soon I'm going for my next belt. My fav. music is Linkin Park, Maroon 5, Evanescence and much more.My Favorite TV shows are Criss Angel's Mindfreak, Viva La Bam, Wildboys, and Jackass. I love animes, My Favorite being Saiyuki, I love Gojyo and the others. That's all for now, Message me sometime!
Love, Peace, and Doughnuts!!
P.S. Go to my RPG Called "Saiyuki: Journey West" Pretty please!
P.P.S My Computer doesn't work all the time and I got GOV'T Homework almost night so please don't hate me!!
Description: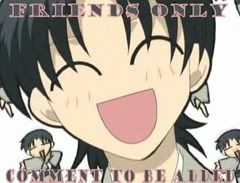 WELCOME TO
HOUSE!!!
if your [
Sonya Blue
]'s friend take this
These guys are my 'servents' ^__~
~Stuff about me~
Name- Hannah
Age-17
DOB-10/20/89
Hair-Dark Auburn and Lighter red
Eyes-Hazel
Favorite Foods-Ramen,St
rawberry pocky, Sweet and sour chicken( Basicly Japanese food)
Favorite Mangas- Ouran High Host club, Saiyuki, Until the full moon, Under the glass moon, Naruto, FAKE, Gravitation, Absolute boyfriend, Juvnile Orion, Devil may cry 3, Fruits Basket, Petshop of Horrors, .
Favorite Animes-Saiyuki, Naruto, Trinity Blood, Hellsing, BLEACH, S-CRY-ED, Gravitation, FAKE, Chobits, Pet shop of Horrors, Ouran High Host Club, Fushigi Yugi, Yu-Gi-oh!, Yu-Gi-Oh! GX, Gundam Wing, G Gundam, Full Metal Alchemist, and MORE!
Favorite Movies- Final Fantasy 7 Advent children, Pirates of the Carribean 1 & 2, Lord of the ring(all), and Matrix(all of them)
Favorite Games- Metal Gear solid(all), Devil may cry(all), Fire Embelm: PoR, Castlevania(all), Naruto(all), Tales of Symphonia , Final Fantasies 7,8,10,DoC.
Favorite Character from a Manga-Gaku(Absolute boyfriend)
Favorite Character from a Anime-Uryu Ishida(BLEACH)
Favorite Character from a video game- Sephiroth(Final Fantasy 7)
Music-Anything punk, goth, and metal!
Personal- I'm very loyal to my friends, I'm funny, Carefree, Laid-back, fun to hang out with, I love reading mangas and books, I'm a artist, but I don't have a scanner -_-; sorry
and I love making music videos


Random STUFF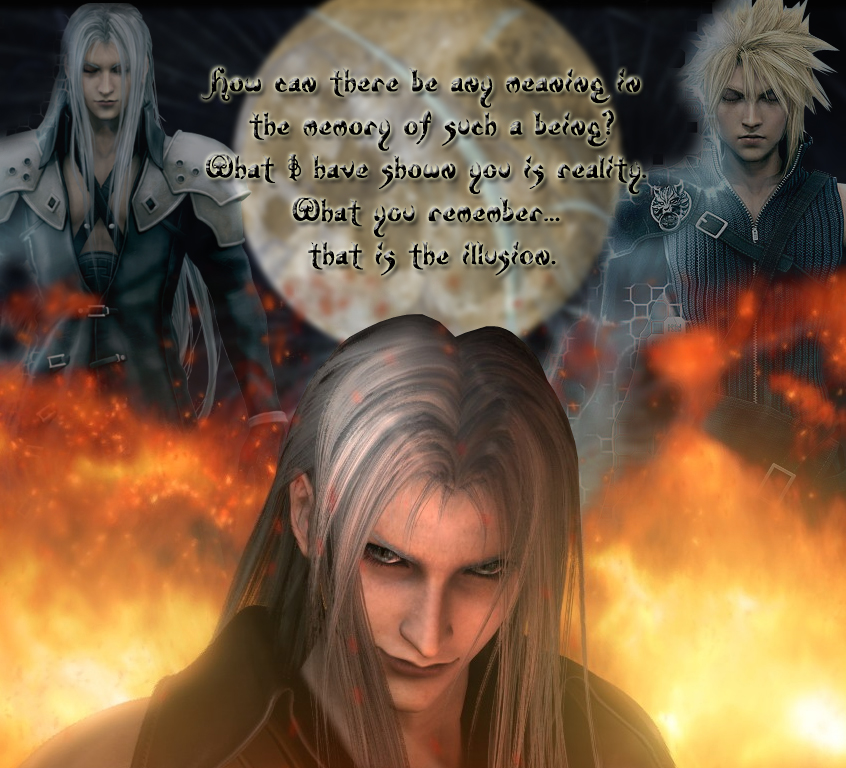 [Sonya Blue] made this


~Some Japanese words~

TA DAIMA- I'm Home
Kusottare-Son of a bitch, Swine
Uruse/Urasai-Shut up
Omae wo Korosu-I'll kill you
Baka-Stupid, Idiot, Etc.
Bakazuru-Stupid monkey
Haraheta-I'm Hungry
Ero Kappa- You perverted water sprite
Nani-What
kuso-shit
Chikusho-damn it
Tako-Pervert
Kusokurae-go to Hell
Kuzu-Rubbish
Kimochiwarui-Unpleasent
Bakabakashii-Absurd
Baka o iu-To talk nonsense
Doji-(to make a)mess of it
Manuke-Half-wit
Bakemono-Spook, Monster
Hetakuso-Good-for-nothing
Oniisan-Elder Brother
Oneesan-Elder Sister
Ichi-one
Ni-two
San-three
Shi-four
Go-five
Roku-six
Shishi-seven
Hashi-eight
Ku-nine
Ju-ten