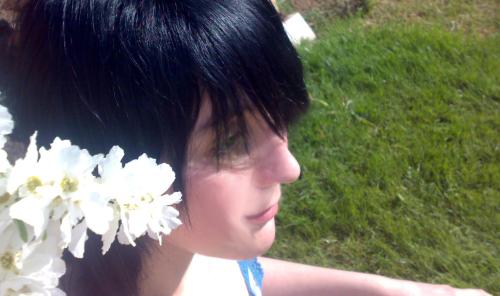 Image missing.
Elfpack titles and orders
Treasury Inventory:

This is my pet: Faith The Black Cat
Giffie-Pet Store
Description:
I'm Jade, I'm sixteen and I live in Nottingham, UK.
I go to a sixth form college to study A Levels.
I do: English Lit, English Language, History and Law.
I want to go to university in London to study Law afterwards.
Part of me wants to be an author.
I like;
My laptop
London
Death Note
Vimto
QI
Big warm hoodies.
Being lazy.
Chinese food.
The Sixties
The Seventies
The Eighties
Irn Bru
Donnie Darko
Cream Soda
The Corpse Bride
Nutella
David Bowie
Pomegranites
Stephen Fry
Arctic Monkeys
Tea
Harry Potter
Galaxy chocolate.
Oranges
The Kite Runner
Micheal Jackson
Facebook
Twitter
Never Mind the Buzzcocks
Disney
Noodles
World Issues
Muse
Books
Naruto
Modern Rock
Rap
My Wii
The Legend of Zelda
Jonathan Creek
Fable
Pocky
Lord of the Rings
The Bell Jar
David Tennant <3
Final Fantasy 8&10
Myspace
Battle Royale Novel
The Phantom of the Opera
Doctor Who
Nightmare Before Christmas
Doughnuts
Sweeney Todd
.Hack
Hair straightenners.
J-Rock
My bed.
DNAngel


My beliefs aside, I don't like people who force their beliefs down your throat. To an extent, even if I agree with those beliefs.
I.dNt.LyK.iT.wEn.PpL.tYpE.lYk.DiS.LOLOL.
Seriously, you sound like a child.
Despite this list, to all extents and purposes please feel free to message me, even if you just say 'Hi'.



MCM ftw. I wish I'd had more notification, or I'd of sorted out a cosplay like this guy. :P
Om nom nom, Kakashi is cool. xD
I spy [.Kazuki.] in the background.
*Pinches his cheek like a Granny.*
...Ahem.



Benjaminaaa. :) I just remembered that to be the name of Miss Piggy's character in Muppet Treasure Island. [tsukasa123]
Best friends for... what, four years now? xD ...<3
POCKY!! :D

| | | | |
| --- | --- | --- | --- |
| Age: 20 | Year of birth: 1992 | Month of birth: 5 | Day of birth: 29 |
What do you do?:
Being lazy
Place of living:
United Kingdom-England
Exact place of living: Nottinghamshire
Known languages
English
French
German
Japanese
Elfpack crew wannabe:
Yes
Music
adult pop
classical
folk music
goth
grunge
heavy metal
jazz
progressive metal
punk
rock
synth
Other interests
| animals | anime | art |
| --- | --- | --- |
| books | cats | chasing the preferred sex |
| crime stories | dancing | dogs |
| drinks | eating | fantasy |
| fashion | film | history |
| party | physics | poetry |
| politics | role playing | slacking |
| shopping | theatre | writing |
Body shape:
a little overweight