Page name:
Nick's Battlefield characters
[Logged in view]
[RSS]
2010-03-31 16:58:23
| | | |
| --- | --- | --- |
| # of watchers: 3 | Fans: 0 | D20: 15 |
The BattleField
Username:[
Legendary
]
Name:Heatra Kasshu
Age:Unkown
Powers:Fire
Finishing Technique(s):Burning Finger,Kaioken
,Super Kaioken,Sekihatenyoken,Senshinkeretsutempakura.

Bio:Born with un-natural abilities the elemental known as Heatra was told he is a key to saving the earth from the demonic threat.....then was told of the 16 sacred stones used to enhance the power of elementals 100 Fold.
hearing this Heatra set out to locate these stones with his trusted ally Rayko Kinamoru,they located the stone that was in the capital city known as the cinder stone(Fire) now he must find the remaining stones before the enemy.

Picture:


---
---

[Legendary]
Name:Irene Kasshu
Age:18
Powers:none yet
Finishing technique:none yet
Bio:born into the Kasshu Family Irene was an outcast in there home being the only one that was human,but when both her parents were killed by the jorichi clan her brother took care of her and raised her on his own,she is extremelly close to heatra.

---


Username:[Legendary]
Name:Kotetsu Tadiga
Age:unkown
Powers:wind
Finishing attack:Final Flash

---

Username:[Legendary]
Name:Rail
Age:25
Powers:slight spirit powers
Bio:Rail is a mercenrary that was outcast from his clan when he failed to finish a mark on a little girl,since he refused to kill her,they kicked him out of his clan and he is now an exiled to the woods,he searches for the members of his former team...to kill them

Pic: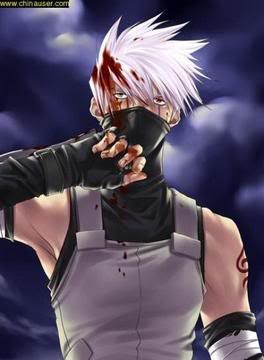 ---


Username:[Legendary]
Name:Nekro Kasshu
Age:15
Powers:Thunder
Bio:Nekro was born in the city but became an outcast when the citizens noticed her tail and ears,considering her a demon they beat her up and threw her out of the city,since then she has not spoken and hides in a cave in the woods,not trusting anyone,and since no one knows were she is,no one can see her true beauty...or her talents as an elemental.

Picture:
---
---
| | |
| --- | --- |
| | Show these comments on your site |