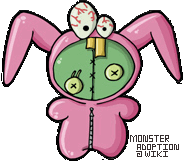 My name is Shelby. Im 16. Some people think I'm a bit psycho at times...
I'm a Self Employed Axe Murderer on wednesday's only,
I think vengeance can be fun,
I'm told that I have a pretty good head on my shoulders,
I sleep a lot during the day,
I like tattooed and pierced people.
[
More and more, it feels like I'm doing a really bad impersonation of myself.

] Everyone smiles with that invisible gun to their head.
[
And maybe you don't go to hell for the things you do. Maybe you go to hell for the things you don't do.
]
[
My Hero
]
Your birth is a mistake you'll spend your whole life trying to correct.
<
What I want is to be needed. What I need is to be indispensable to somebody. Who I need is somebody that will eat up all my free time, my ego, my attention. Somebody addicted to me. A mutual addiction.
>
I thought we were a real love relationship. I did. I was very invested in love, but it was just this long long sex thing that could end at any moment because after all, it's just about getting off. Almost all the time, you tell yourself you're loving somebody when you're just using them. This only looks like love.
[
I tell everybody, i'm tired of being jerked around, okay? so lets just not pretend. i don't have fuck for a heart. you people are not going to make me feel anything. you are not going to get to me.

]
[
Bands I cant live without!
]
The Used
Saliva
Paramore
Boys like Girls
Spitalfield
Staind
Seether
Underoath
Story of the Year
Sum 41
3 of a Kind
+44
The Academy Is...
The Audition
The Early November
30 Seconds to Mars
Junior Varsity
Linkin Park
Unwritten Law
Red Jumpsuit Apparatu
3 Doors Down
3 of a Kind
Static Lullaby
Acceptance
AFI
All Time Low
Amber Pacific
Anberlin
Armor for Sleep Atreyu
Autopilot Off
Bayside
Boys Night Out
Cartel
Chevelle
Circa Survive
Coheed and Cambria
Cute is what we aim for
emery
family force 5
finger eleven
flyleaf
fm static
head automatica
hedly
hinder
hello goodbye
hit the lights
kids in the way
pillar
sanctus real
saosin
scary kids scaring kids
senses fail
silverstein
[
mostly in order because i just went through my mp3 player lol
]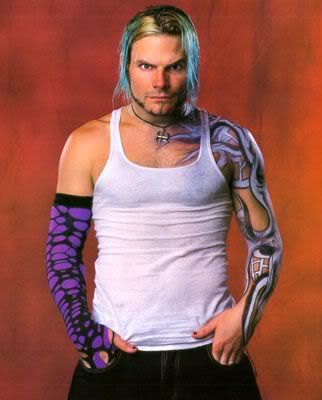 [
JEFF HARDY!
]
When nobody will look at you, you can stare a hole in them. Picking out all the little details you'd never stare long enough to get if she'd ever just return your gaze, this, this is your revenge.
{The unreal is more powerful than the real, because nothing is as perfect as you can imagine it. because its only intangible ideas, concepts, beliefs, fantasies that last. stone crumbles. wood rots. people, well, they die. but things as fragile as a thought, a dream, a legend, they can go on and on.}
what if there is no reason, what if we are just here by mistake, all the people intended for this world have passed through and now we are the remains of the unwanted the creations that werent made right, so to speak, everything needs a place, so we think that this is the good place, when actually this isnt even a place at all just a mirage, and we spend our whole lives trying to make it perfect, and end up changing it all