YO WHAT IT DO MA NAME IZ PAUL I REP DA DIRTY SS13!!!! BK ALL DAY EVERYDAY!!!! IM A CRIP..... IVE LOST THE LOVE OF MA LIFE AND NOW I AM ON THE VURGE OF SUICIDE I AM SORRY PEEPS!!!!!
TAURUS- THE BAD BOY OR GIRL
(4/20-5/20)
Very high sex appeal. Love is one of a kind. Very romantic. Most caring person you will ever meet! Entirely creative. Extremely random and proud of it. Freak in the bed. Spontaneous. Great at telling Stories. A Fighter not one to mess with unless you wont knocked out. Are the most beautiful people in the world. Someone you should hold on to. 12 years of bad luck if you do not repost.
HELL EXPLAINED (ROTFLMFAO!)
HELL EXPLAINED BY A CHEMISTRY STUDENT
The following is an actual question given on a University of Washington chemistry mid-term. The answer by one student was so profound that the professor shared it with colleagues, via the Internet, which is, of course, why we now have the pleasure of enjoying it as well:
Bonus Question: Is Hell exothermic (gives off heat) or endothermic (absorbs heat)?
Most of the students wrote proofs of their beliefs using Boyle's Law (gas cools when it expands and heats when it is compressed) or some variant.
One student, however, wrote the following:
First, we need to know how the mass of Hell is changing in time. So we need to know the rate at which souls are moving into Hell and the rate at which they are leaving. I think that we can safely assume that once a soul gets to Hell, it will not leave. Therefore, no souls are leaving. As for how many souls are entering Hell, let's look at the different religions that exist in the world today. Most of these religions state that if you are not a member of their religion, you will go to Hell. Since there is more than one of these religions and since people do not belong to more than one religion, we can project that all souls go to Hell. With birth and death rates as they are, we can expect the number of souls in Hell to increase exponentially. Now, we look at the rate of change of the volume in Hell because Boyle's Law states that in order for the temperature and pressure in Hell to stay the same, the volume of Hell has to expand proportionatel
y as souls are added.

This gives two possibilities:

1. If Hell is expanding at a slower rate than the rate at which souls enter Hell, then the temperature and pressure in Hell will increase until all Hell breaks loose.

2. If Hell is expanding at a rate faster than the increase of souls in Hell, then the temperature and pressure will drop until Hell freezes over.

So which is it?

If we accept the postulate given to me by Teresa during my Freshman year that, "It will be a cold day in Hell before I sleep with you," and take into account the fact that I slept with her last night, then number two must be true, and thus I am sure that Hell is exothermic and has already frozen over. The corollary of this theory is that since Hell has frozen over, it follows that it is not accepting any more souls and is therefore, extinct......leaving only Heaven, thereby proving the existence of a divine belief


[

if you love someone very much put this on your house

]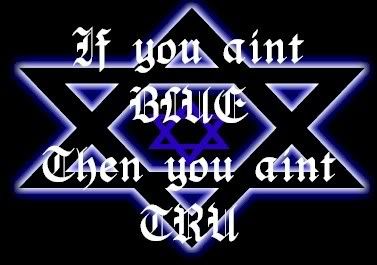 THESE LYRICS R THE LYRICS OF MA SONG THEY EXPLAIN MA LIFE!!!!

I Tried Bone Thugs-N-Harmony lyrics



(feat. Akon)



[

Intro: Wish Bone

]

You know nothin' come easy, you gotta try real real hard

I tried hard, but I guess I gotta try harder



[

Chorus: Akon

]

I tried so hard, can't seem to get away from misery,

Man I tried so hard, but always be a victim of these streets,

Ain't my fault cos I try to get away but trouble follows me,

And still I try so hard, hopin one day they'll come and rescue me,



But until there, I'll be posted up post it up right here real slow

Until there, I'll be posted up right here with my heat gettin dough



[

Verse 1: Krayzie Bone

]

First let me explain that I'm just a black man,

And I come from the darkside, so I'm havin a hard time stayin on track man,

My mind be racin, and I don't even know what I'm chasin (yeah)

Been in and out of relationships, I'm startin to see that it's me with complications

But I'm layin back, playin that, you can't have piece of mind with me

I thought I was right but really I'm wrong, in the end I was too blind to see

I was in the fast lane chasin my dream

And then and cash came, they just got me

Goin crazyyyy, lately I been so faded tryna get wasted

But I just can't cos the drama just comes greater

And I been in so many collisions by puttin s*** off till later



[

Chorus: Akon

]

I tried so hard, can't seem to get away from misery,

Man I tried so hard, but always be a victim of these streets,

Ain't my fault cos I try to get away but trouble follows me,

And still I try so hard, hopin one day they'll come and rescue me,



But until there, I'll be posted up post it up right here real slow

Until there, I'll be posted up right here with my heat gettin dough



[

Verse 2: Layzie Bone

]

It's like I'm takin five steps forward, and ten steps back

Tryna get ahead of the game but I can't seem to get it on track

And I keep runnin away the ones that say they love me the most

How could I create the distance when it's supposed to be close? And uh

I just don't know but I'll be out here fightin demons and

It's like the I can shake this part of Cleveland and

Lord, would you help me? And stop this pain

I keep on thinkin of my family

Hustlin and gamblin, drinkin and scramblin

And losin sight of whats supposed to be happenin

It's hard to manage cos every days a challenge and man

I'm still can't lose my balance and try not to panic



[

Chorus: Akon

]

I tried so hard, can't seem to get away from misery,

Man I tried so hard, but always be a victim of these streets,

Ain't my fault cos I try to get away but trouble follows me,

And still I try so hard, hopin one day they'll come and rescue me,



But until there, I'll be posted up post it up right here real slow

Until there, I'll be posted up right here with my heat gettin dough



[

Verse 3: Wish Bone

]

I see thangs won't change (wont change) I'm stuck in the game

As soon as I get out it keeps pullin me back (pullin me back)

Got me doin dirty dirt, so used to this hustlin money

That I don't understand no nine to five work

Studied on the streets, hustlas know what I mean

Thugstas ballas before us I'm tryna make that

So we never leave never till the sun came up

Gotta get it



[

Chorus: Akon

]

I tried so hard, can't seem to get away from misery,

Man I tried so hard, but always be a victim of these streets,

Ain't my fault cos I try to get away but trouble follows me,

And still I try so hard, hopin one day they'll come and rescue me,



But until there, I'll be posted up post it up right here real slow

Until there, I'll be posted up right here with my heat gettin dough

You call me "Cracker", "Honkey", "Whitey" and you think it's OK.
But when I call you, nigger, Kike, Towelhead, Sand-nigger, Camel Jockey, Beaner, Gook, or Chink you call me a racist.
You say that whites commit a lot of violence against you, so why are the ghettos the most dangerous places to live
You have the United Negro College Fund.
You have Martin Luther King Day.
You have Black History Month.
You have Cesar Chavez Day.
You have Yom Hashoah
You have Ma'uled Al-Nabi
You have the NAACP.
You have BET.
If we had WET(white entertainment television) we'd be racists.
If we had a White Pride Day you would call us racists.
If we had white history month, we'd be racists.
If we had an organization for only whites to "advance" our lives, we'd be racists.
If we had a college fund that only gave white students scholarships, you know we'd be racists.
In the Million Man March, you believed that you were marching for your race and rights. If we marched for our race and rights, you would call us racists.
You are proud to be black, brown, yellow and orange, and you're not afraid to announce it. But when we announce our white pride, you call us racists.
You rob us, carjack us, and shoot at us.
But, when a white police officer shoots a black gang member or beats up a black drug-dealer running from the law and posing a threat to society, you call him a racist.
I am white.
I am proud.
But, you call me a racist.
Why is it that only whites can be racists?
Repost if you agree
(No, I am not Racist, but I agree completely with that)

Quizzies
(x) means I have done it.

(x) I have been drunk
(X) I have smoked weed
(x) I have kissed someone of the opposite sex
( ) I have kissed someone of the same sex
(x) I have crashed a friends car
( ) I have been to Japan
(X) I have ridden in a taxi
(X) I have had anal sex (FUCKED A GURL IN DA ASS)
(x) I have been in love
(X) I have had sex
(X) I have had sex in public
(x) I have been dumped
(x) I have shoplifted
(X) I have been fired
(x) I have been in a fist fight
(X) I have had a threesome
(x) I have snuck out of my parents house
(X) I have been tied up (sexually)
( ) I have pissed on myself
( ) I have had sex with someone of the same sex
(X) I have been arrested
(X) I have made out with a stranger
(x) I have stolen something from my job or school
(X) I have been on a blind date
( ) I have lied to a friend
(X) I have had a crush on a teacher
(x) I have skipped school
(X) I have been sky diving
( ) I have been dumspter diving
(x) I have walked in on friends having sex
(x) I have walked in on my parents having sex
(X) I have been caught having sex
(x) I have lied to cover my own ass
(x) I have cut someone and made them bleed
( ) I have told someone I loved them and didn't mean it.
(x) I have egged a random car
(X) I have been to a different country
(x) I have been in the backseat of a policecar
(x) I have egged a random house
(x) I have been expelled/suspended
( ) I have cheated on my boyfriend/girlfriend
(x) I have been wanted by the police





H0W SEXY iS UR NAME
Add the letters in your first name using the numbers below =) And Write it at the bottom! And re-post it with "H0W SEXY iS UR NAME"
A=100 B=14 C=9 D=28 E=145 F=12 G=3 H=10 I=200 J=100 K=114 L=100 M=25 N=450 O=80 P=2 Q=12 R=400 S=113 T=405 U=11 V=10 W=10 X=3 Y=210 Z=23

*under 60 points= not too sexy
*from 61-300 points= pretty sexxy
*over 301-599 points= VERY sexxxxy!!!
*beyond 600= beyond verry verry verry sexy!!!!
i got 1491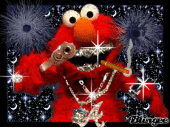 ___________________________6___________________________
_________________________6___6_________________________
_______________________6_______6_______________________
_____________________6___________6_____________________
_________6_6_6_6_6_6_______________6_6_6_6_6_6_________
___________6_______________________________6___________
_____________6___________________________6_____________
_______________6_______________________6_______________
_________________6___________________6_________________
_______________6_______________________6_______________
_____________6___________________________6_____________
___________6_______________________________6___________
_________6_6_6_6_6_6_______________6_6_6_6_6_6_________
_____________________6___________6_____________________
_______________________6_______6_______________________
_________________________6___6_________________________
___________________________6___________________________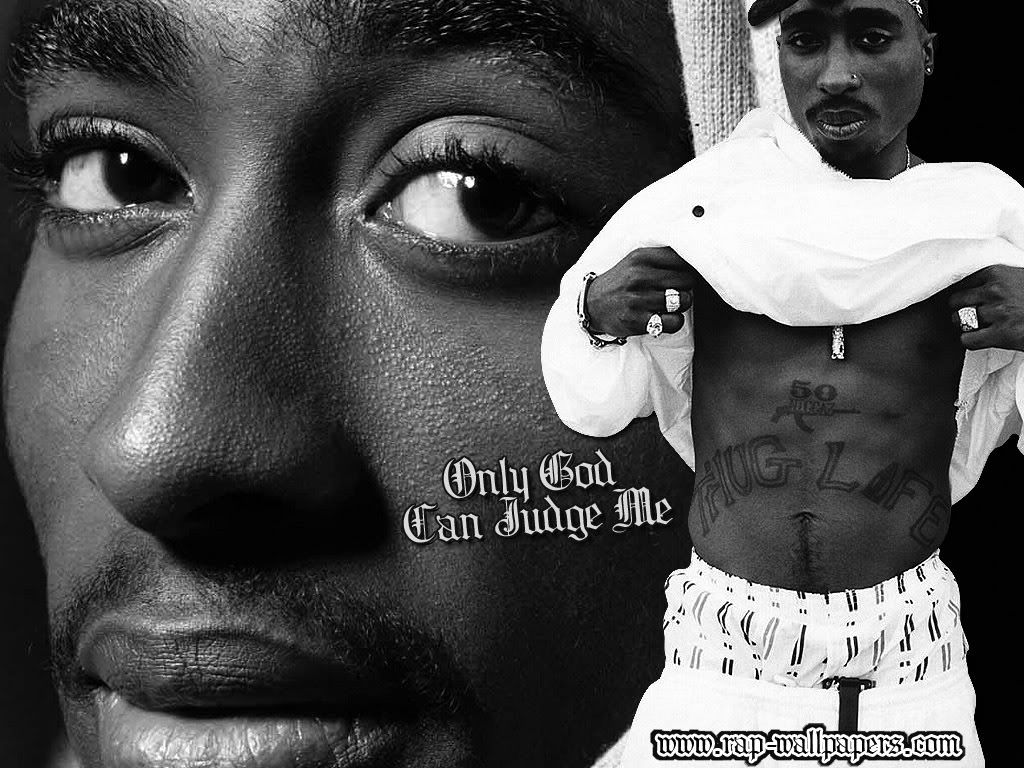 Hot or Not?
Body: ***HOT OR NOT*** POST THIS IF YOU AREN'T SCARED TO SEE HOW PEOPLE THINK OF YOU
0 = ewwwwwwwwwwww!
1 = Definetly not attractive.
2 = Decent
3 = Cute
4 = Fine as heck!
5 = I'd do you.
6 = PRETTY HOT AND TEMPTiNG!
7 = Lovable, I LOVE YOU!!!
8 = I wanna make you my man/girl.
9 = Just a friend.
10 = Sexiest person I know


stoners pledge
peace,pot,tequila shot,jesus loves you stoned or not.sexy,drugz,rock^n^roll,speed,weed,birth control.life's a bitch then you die,fuck the world,let's get high.we are stoners,we have class,mess with us & we'll kick your ass.so to all you preps who think your cool,go to hell cause stoners rule!!!


****If you had me alone, locked up in your room for 24 hours, and I had to do whatever you wanted me to do, what would you do with me? Post this in your house. You might be surprised at the answers you get..****




IM A RAPPER ALSO IM MAINLY UNDERGROUND BUT HERE IZ ONE OF MA FLOWZ I DID AGAINST MA MAN J-WIZZLE.....

IM FROM SANTA FE BEATING DOWN YO BLOCK IN MA ESCALADE U AINT GOT SHIT ON ME I BUST YA IN YO NOSE DEN IMA FUCKEN ALL YO HOEZ TALKEN BOUT HOW U CAN SPIT A FLOW BITCH I WUZ DOING THIS BEFORE U WUZ FOUR YO MOMMA A WHORE YO DADDY A CRACKHEAD TO BAD HE DEAD CUZ I SHOT HIM IN DA HEAD WITH MA GLOCK 6.4 SO IF U WANT TO FUCK WITH ME STAND UP AND B DA CHALLENGE.... OK ...... HOE