Description:
i have blonde hair and blue eyes , im 6`1 and love my sport, which also means im muscular. im interested in girls but sport comes first nearly always, im not gay so guys Fuk Off!! wat else can i say.......CYA
Name: dale
Age: 16
Location: here
Star sign: Taurus
Sexuality: Straight
Proffesion: Student
Maritial Status: Single
Perfect Partner: Sweet girl with good personality
My interests: tennis, surfing and girls
Makes me happy:Girlfrie
nd and sports
Makes me sad: School
Cigarettes: no way
Alcohol: yep
Drugs: maybe :)
Bad Habbits: nuhtin
What Scares Me Most In Life: Death
In My Own Words: im rich, stuck up and athletic
i got myspace now yay !!!!!!!! if u wanna see it , its www.myspace.com/daleabob so add me lol.......




ROSES ARE RED
GRASS IS GREEN
OPEN YOUR LEGS
AND I'LL FILL
YOU WITH CREAM
SEX IS GOOD
SEX IS FINE
DOGGY STYLE
OR 69
OR GETTING PAID
EVERYONE LIKES
GETTING LAYED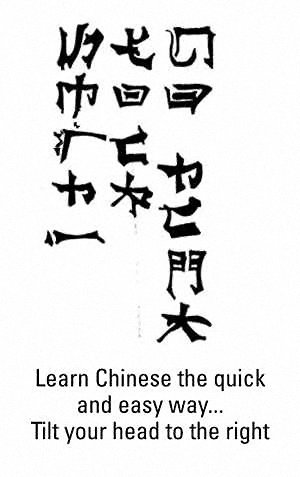 SEX IS A SENSATION
CAUSED BY TEMPTATION
WHEN A GUY STICKS HIS LOCATION
INTO A GIRLS DESTINATION
TO INCREASE POPULATION
FOR THE NEXT GENERATION
YOU GET MY EXPLANATION
OR DO U NEED A DEMONSTRATION?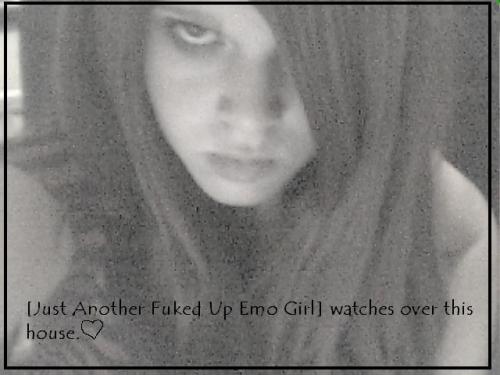 __________ __XX______ _ _________________________
_______________________ ___________$_________________________________
___ ______________________________X$=_________________ _______________
________________________________= $$X________________________________
_____________ ___________________J$$$___________________________ _____
________XX_____________________X$$$$X______ _________________________
_________YX____________ ________$$$$$$_______________________________
___ ______X$X__________________=$$$$$$X_______________ _______________
_________X$$L=________________X$$ $$$$X___________________=_X________
__________$$$ $$_______________$$$$$$$X_________________=$F_____ _____
__________X$$$$$L____________X$$$$$$$$_____ _________=J$$X___________
__________X$$$$$$$X____ _______$$$$$$$$____________J$$$$X____________
___ ________Y$$$$$$$L_________X$$$$$$$L_________=_$$$$ $$=____________
___________=$$$$$$$$$=_______$$$$ $$$$$________$$$$$$$$=_____________
____________Y $$$$$$$$L=______$$$$$$$$$X_____X$$$$$$$$F_________ _____
_____________$$$$$$$$$$=_____$$$$$$$$$____= L$$$$$$$$F_______________
______________$$$$$$$$$ $=____$$$$$$$$$___X$$$$$$$$$=________________
___ ___________+$$$$$$$$$$X___=$$$$$$$$__J$$$$$$$$$F__ _______________
_______________X$$$$$$$$$$X___$$$ $$$$$_J$$$$$$$$$F__________________
+$$__________ ___X$$$$$$$$$$__$$$$$$$$F_$$$$$$$$$F______________ _____
__=$$$$$$$$_______$$$$$$$$$$_=$$$$$$$$$$$$$ $$$$X____________________
____+$$$$$$$$$$_=__+$$$ $$$$$$_$$$$$$$$$$$$$$$F______________________
___ ___$$$$$$$$$$$$$=YY$$$$$$$_Y$$$$$$$$$$$$$F________ ____==_=_______
_______=$$$$$$$$$$$$$$$$$$$$$$=$$ $$$$$$$$$$=____=_$$$$$$$$$$$$$$$$$X
_________=$$$ $$$$$$$$$$$$$$$$$$$$$$$$$$$$$==_J$$$$$$$$$$$$$$$$$ +=___
___________=$$$$$$$$$$$$$$$$$$$X$$$$$$$$XJ$ $$$$$$$$$$$$$$$$$+=______
_____________=+Y$$$$$$$ $$$$$$$$$$$$$$$YJ$$$$$$$$$$$$$$$$YF__________
___ ______________=$$$$$$$$$$$$$$$$$$$$$$$$$$$$$$$$$$+ +______________
_____________________$J$$$$$$$$$$ $$$$$$$$$$$$$$++=__________________
_____________ __J$$$$$$$$$$$$$$$$$$$$$$$$$$$$$L_=_______________ _____
______________$$$$$$$$$$$$$$$$$$$$$$$$$$$$$ $$$$$$$=_________________
___________J$$$$$$$$$$$ $FYL$$$$$$$F$$$$$$$$$$$$$$$$$L=______________
___ ______J$$$$$$$+F+=___X$$$$$$=$$$_Y$$$$$$$$$$$$$$$$ $$_____________
_______XF+_____________J$$$$$$=_X $$__=$$$$$_=+$Y$$$$$$$$=___________
_____________ _________X$$$+=_____=$X____+$$X________=+++Y$L____ _____
______________________$=__________$X______Y $______________=_________
______________________= ___________XL_______X________________________
___ _______________________________X$_________________ _______________
_________________________________ __$X_______________________________
_____________ ______________________YX__________________________ _____
___________________________________________ ______________






_________ __333333333333 ________
__________333333333333333__________
_________3333_________3333_________
_________3333_________3333_________
__________3333_____________________
____________3333333333333__________
______________________3333_________
_________3333__________3333________
_________3333_________3333_________
__________333333333333333__________
____________33333333333____________
___________________________________
___________________________________
_________333333333333333333________
_________333333333333333333________
_________3333______________________
_________3333______________________
_________33333333333_______________
_________33333333333_______________
_________3333______________________
_________3333______________________
_________333333333333333333________
_________333333333333333333________
___________________________________
___________________________________
_______33333____________33333______
_________33333________33333________
__________33333______33333_________
____________33333__33333___________
_______________333333______________
_______________333333______________
____________33333__33333___________
__________33333______33333_________
_________33333________33333________
_______33333____________33333______
___________________________________




^^^^^^^^^^^^^^^^^##^^^^^^^^^^^^^^^
^^^^^^^^^^^^^^^^^##^^^^^^^^^^^^^^^
^^^^^^^^^^^^^^^^^##^^^^^^^^^^^^^^^
^^^^^^^^^^#^^^^^###^^^^^^#^^^^^^^^
^^^^^^^^^^#^^^########^^^#^^^^^^^^
^^^^^^^^^^##^##########^##^^^^^^^^
^^^^^^^^^^^#####^^^^#####^^^^^^^^^
^^^^^^^^^#^###^##^^^^^####^^^^^^^^
^^^^^^^^#^####^^#^^^^^^###^^^^^^^^
^^^^^^^^#^####^^^^^^^^^###^^^^^^^^
^^^^^^^##^####^^#^^^^^###^^^^^^^^^
^^^^^^^###^####^##^^^#####^^^^^^^^
^^^^^^^^##^####^^#######^##^^^^^^^
^^^^^^^^###^####^^######^^^#^^^^^^