- ოзɢαη;
(after two years...im SINGLE :) darn

)
Me
Yeah. im so not a girly girl if you cant tell by this picture....thi
s is what i do for fun....jelious??? i think so

Elfpack titles and orders
| Adventurer | Sex-monster | Crazy kid |
| --- | --- | --- |
Index-pages in the wiki: (
help
)
Description:
Welcome :]




WARNING:
Cybering is a NO.
Its nasty and sinfull.
If your horny, Use your hand.
It will save you the embarasment.
& if you call me baby, hot, sexy or any of that...
I dont mind if your giving it as a complement
i already know i am :)
Other wise...Dont even bother.
Im not changing my mind.




<center>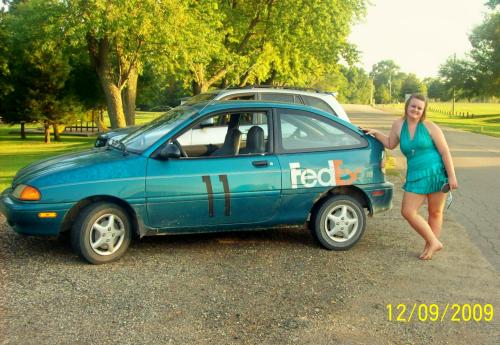 [About me]
MuSic + LoVe + AtV + FrIeNdS =
LIFE
Megan is the name.
"They can't kill my character because i'm not a actor"
my car is fucking awesome.
I'm sure you can see why.
I have nothing specail about me that makes me better than anyone.
I enjoying being the odd one out of the bunch.
I turn older every year in June (:
I rock the curly hair scene with out a sweat.
&& i'm sure you wish you could.
Im a CNA.
In other words, im a nurse in training.
I could save yoru life.
I work two jobs with it that pays well more than
what a normal teenager gets :)
Im EXTREAMLY stuborn. You probaly consider it being a bitch.
Not my problem....
CAUTION: Spelling & Grammar are my worst subjects.
If you have already figured that out; im not surprised.
My time spender is waisting gas & making laugher.
The Honda 300cc 4x4 & 660R Raptor sitting in my garage is my WORLD.
ATVing is my life & love. Ever since i was put on one.
Yeah amazing i know....
Like everyone else, I have a couple of people in my life i never want to leave.
My friends are a different breed & everything.
Boys will be boys. I dont need them. But men on the other hand...
Piercings and Tattoos?
SEXY.
Im confident in me and what i do in my life
;; which is the number one rule on being beautiful.
Give it a try hun.
I suffer from plenty of bad days. Im the farthest thing away from perfection.
Life is extreamly hard.
Which probaly is why when I was born they didnt tell me life is a walk in the park.
Jealousy occures every now and then.
Mother Nature is my god. She tells me what im doing everyday.
No Regrets. Just lesons learned.
I promiss I wont bite that hard (:
I live this life with out a dought.
I have a loud mouth, and my attitude is highly contagious.
If you don't like the way I say or do things
then turn down your ears and cover your eyes.
Jealousy is a terrible disease, so get well soon kiddies.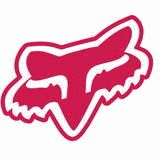 | | | | |
| --- | --- | --- | --- |
| Age: 18 | Year of birth: 1993 | Month of birth: 6 | Day of birth: 7 |
What do you do?:
Something in between
Place of living:
USA-Iowa
Exact place of living:
Somewere
Music
alternative
heavy metal
hip hop
pop
progressive metal
punk
rap
rock
Other interests
animals
art
beer
boardgames
card games
cars
chasing the preferred sex
cooking
dancing
dogs
drinks
eating
electronics
fantasy
fashion
film
fishing
history
horses
hunting
motorcycles
party
poetry
porn
singing
scifi
slacking
shopping
sporting
theatre
travelling
watching sport
whisky
woodwork
writing
Sexual preference:
opposite sex