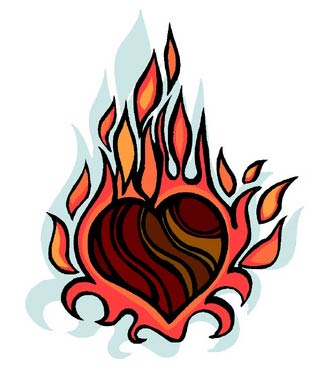 woot woot....fiery heart!!!of doooommmm!!!!!!
Image missing.
Elfpack titles and orders
Drunk-ass
Adventurer
Sex-monster
Crazy kid
Description:
hello......goo
dbye.....no no just playin! im a college student...i love to go out and have a good time.clubbin, parties, getting drunk...u know the usual stuffs.-so i guess if u like wat u r reading then drop me a messege! please no cybering-thats dumb-byes!



A girl and guy were speeding, on a motorcycle, over 90 mph on the road..
Girl: Slow down. I'm scared.
Guy: No, this is fun.
Girl: No, it's not. Please, it's too scary!
Guy: Then tell me you love me.
Girl: Fine, I love you. Slow down!
Guy: Now give me a BIG hug.
*Girl hugs him*
Guy: Can you take my helmet off & put it on yourself? It's bugging me.
(In the paper the next day)
"A motorcycle crashed into a building because of break failure. Two people were on it,but only one survived."
"The truth was that halfway down the road, the guy realized that his
breaks broke, but he didn't want to let the girl know. Instead, he had her say she loved
him & felt her hug one last time, then had her wear his helmet so that she would live even
though it meant that he would die."

ive read this poen thingy so many times, that i just have to have it in my house....


One night a guy & a girl were driving home from the movies. The boy sensed there was something wrong because of the painful silence they shared between them that night. The girl then asked the boy to pull over because she wanted to talk. She told him that her feelings had changed & that it was time to move on. A silent tear slid down his cheek as he slowly reached into his pocket & passed her a folded note. At that moment, a drunk driver was speeding down that very same street. He swerved right into the drivers seat, killing the boy. Miraculously, the girl survived. Remembering the note, she pulled it out & read it. "Without your love, I would die."

thank you [rebelsweetie229]for both of these things


love is something felt, not done.
love knows no age,gender, race, ethnicity,or physicall traits.
love is forever, even if you wish it werent.
i wish i could say love doesnt know pain, but it does.
remember that there are different variations of love.
dont say love to often, it loses its affects
i wish you could read this, and know how much i love you...

I have a wonder bf.....hes amasing, and helps me through anything!



this is us after opening night of the rocky horror show...my bf played eddie!!



i like this saying:


this is me...and my tongue....i like tongues>:)If you had me alone, locked up in your room for 24 hours, and I had to do whatever you wanted me to do, what would you do with me? Post this in your house. You might be surprised at the answers you get.
| | |
| --- | --- |
| Age: 19 | Year of birth: 1986 |
What do you do?:
Studying
Place of living:
USA-New York
Exact place of living:
region where snow is always there
Known languages
| Sign Language | English | Greek |
| --- | --- | --- |
Music
| alternative | classical | country |
| --- | --- | --- |
| eurodisco | goth | grunge |
| heavy metal | house | new age |
| progressive metal | punk | reggae |
| rock | synth | techno |
Other interests
animals
anime
art
beer
books
card games
carpentry
cars
cats
chasing the preferred sex
cooking
crime stories
dancing
dogs
drinks
eating
economics
electronics
fantasy
film
gambling
horses
motorcycles
party
poetry
politics
role playing
singing
scifi
slacking
smoking
shopping
theatre
travelling
whisky
wine
woodwork
writing
Civil status:
live together with partner
Sexual preference:
both sexes