This made me smile and it is so true
This makes me horny too does it do the same to you????
Isn't this cute I love this little sad guy
This is me everyone loves me
So freackin true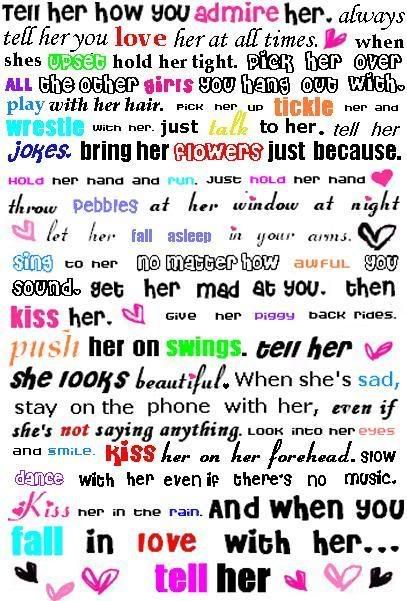 This is so true boys and girls alike read and follow
I love this it is so true

This made me laugh out loud what about you
Girls we could do this if we really tried give me a call sometime
I am a loveable person if you know me. If you mess with my friends I woundn't want to be you at the point in time. I am 16 years old in body but 284 years old. I am a Vampire and if you don't like it you can bite me and if you do like it then I can bite you. It all works out in the end.........I think.
I need : Love
I find : Nothing
I want : someone to love me with all their heart and to show it in every way that they can
I have : Nothing
I wish : I had some one to love me
I hate : The way i feel right now
I fear : Being this way forever
I am : sick and tired of men and their stupid games
I love : the way you make me feel like I am the least important thing to you when we are going out
I miss : understanding what I feel about you and every thing else
I feel : Helpless and week
I smell : Self pitty
I hear : ICP
I know :That I used to love you with all my heart
I crave : the feeling of true love
I should : Kill you for makeing me feel like shit
I search : For the right things to say to you
I wonder : Y I waited so long to relise that I feel this way about you
I regret :not finding out about my feelings sooner
[
YOUR...
]
:x: name = Heather
:x: nickname = Raven, Phoenix, Marie, Hun, Babe, Tinker Bell
:x: birthday = 11-27-88
:x: zodiac sign = Sagattireuis
:x: birthplace = Orang County,Tustin, California
:x: age = 17
:x: city = Brighton, colorado
:x: height =5'2
:x: shoe size = depends
:x: hair color = Red and Brown now
:x: eye color = hazel
[
NUMBER...
]
:x: of siblings = 1
:x: of pets = 3 cats
:x: of shoes = too many to count
:x: of piercing = 1 one each ear
:x: of people I would classify as true, could trust with my life type friends? = 4 Mitchell (my boyfriend and the true love of my life) Stephaine E, Krystle Propernick and Megan.
:x: of people I consider my enemies? = I don't know
:x: of times my name has appeared in the newspaper? = I am not too sure
:x: of scars on my body? = way to many to count
:x: of things in my past that I regret? = umm....
[
DO...
]
:x: you have a crush on someone =yes
:x: you know someone that has a crush on you = yes
:x: you wish you could live somewhere else = yes
:x: you think about suicide = sometimes; yes
:x: others find you attractive = yes
:x: you want more piercing = yes
:x: you drink = yes but only with sertin people
:x: you do drugs = Hell no
:x: you smoke =yes sometimes
:x: you like cleaning = when I am in bad mood
:x: you like roller coasters = Fuck no I have a week stumich
:x: you write in cursive or print = both
:x: you believe in yourself = no
:x: you get along with your parents = only my mom I want to kill my dad
[
FAVORITE...
]
:x: music = Country when I am in a good mood and hard rock when I am pissed off.
:x: bands = too many to count
:x: color /colors =black and blue
:x: food = ...don't eat very often
:x: thing to do = talk to my lover
:x: thing to talk about = anything
:x: sports = swimming and volley Ball
:x: drinks = water, Dr. Pepper
:x: clothes = pants and a t-shirt
:x: movies = horror even tho I hate being scared
:x: holiday = Halloween
:x: word = ...? (chnages every day)
:x: nickname = Phoenix and Marie
:x: eye color = Hazel and Blue
:x: flower = White Carnations or Black Carnations
[
HAVE YOU...
]
:x: ever cried over a girl = no
:x: ever cried over a boy = yes
:x: ever been in a fist fight = yea
:x: ever been arrested = nope
:x: ever been on a talk show = nope
[
WHAT...
]
:x: are you scared of = a man weliding a chainsaw
:x: time do you wake up = 5:30
:x: reminds you of your past = seeing happy kids with their dads, and hot hot water
:x: makes you think = everything
:x: is your best feature = um..... ask any one of these people. Megan,[
dead-priestess
], Collin,[
Dark-Hunter
],or the love of my life and the one person that I can't be with Joey [
Dr. Dane
], or my friend Red[
Shadow Of The Red Flame
], or my friend Brittany [
Mi$$ Britain ObscenE.
]or Danni [
Mrs. Dani Hardy-Cena
] love her too.
:x: are your most missed memories = my grandpa and grandma and my old best friend Amanda
[
WHAT DO U PREFER...
]
:x: Pepsi or Coca Cola = Coca Cola
:x: hot chocolate or hot coca = hot coca
:x: chocolate or vanilla = chocolate
:x: cappuccino or coffee = cappuccino
[
DO YOU THINK YOU ARE...
]
:x: funny = yes!
:x: friendly = yes!
:x: amusing = depends
:x: lovable = yes!
:x: caring = yes!
:x: sweet = maybe...
:x: dorky = No!!
:x: ditzy = a "little"
:x: smart = yes
:x: understanding = sometimes
:x: entertaining = can be
[
IN THE FUTURE...
]
:x: what age do you plan to be married = out of high school and I want to be able to support my self and my loved one
:x: how many children do you want to have = 4
:x: where will you be at age 20 = um...hard to say...
:x: how do you want to die = In the arms of my love
[
I NEVER(X)=no and (_)=yes
]
(_) I NEVER HAVE BEEN DRUNK
(X) I NEVER HAVE SMOKED POT
(_) I NEVER HAVE KISSED A MEMBER OF THE OPPOSITE SEX
(_) I NEVER HAVE KISSED A MEMBER OF THE SAME SEX
(X) I NEVER CRASHED A FRIEND'S CAR
(X) I NEVER BEEN TO JAPAN
(X) I NEVER RODE IN A TAXI
(X) I NEVER HAD ANAL SEX
(_) I NEVER HAVE BEEN IN LOVE
(_) I NEVER HAD SEX
(X) I NEVER HAVE HAD SEX IN PUBLIC
(_) I NEVER HAVE BEEN DUMPED
(X) I NEVER SHOPLIFTED
(_) I NEVER HAVE BEEN FIRED
(_) I NEVER BEEN IN A FIST FIGHT
(X) I NEVER HAD A THREESOME
(X) I NEVER SNUCK OUT OF MY PARENT'S HOUSE (not mine but a friends)
(x) I NEVER BEEN TIED UP (SEXUALLY)
(X) I NEVER PISSED ON MYSELF
(X) I NEVER HAD SEX WITH A MEMBER OF THE SAME SEX
(X) I NEVER BEEN ARRESTED
(x) I NEVER MADE OUT WITH A STRANGER
(x) I NEVER STOLE SOMETHING FROM MY JOB
(x) I NEVER WENT ON A BLIND DATE
(X) I NEVER LIED TO A FRIEND
(_) I NEVER HAD A CRUSH ON A TEACHER(subs count too)
(X) I NEVER SKIPPED SCHOOL
(x) I NEVER SLEPT WITH A CO-WORKER
(X) I NEVER BEEN SKYDIVING
(_) I NEVER HAVE BEEN DUMPSTER DIVING
(x) I NEVER WALKED IN ON FRIENDS HAVING SEX
(_) I NEVER WALKED IN ON MY PARENTS HAVING SEX
(X) I NEVER HAVE BEEN CAUGHT HAVING SEX
(_) I NEVER LIED JUST TO COVER MY OWN ASS
(_) I NEVER CUT SOMEONE AND MADE THEM BLEED (I bit them does that count??)
(x)I NEVER TOLD SOMEONE I LOVED THEM JUST TO MAKE ME OR THEM FEEL BETTER OR LIED ABOUT LOVEING SOMEONE PERIOD
(X) I NEVER EGGED A RANDOM CAR
(X) I NEVER BEEN TO A DIFFERENT COUNTRY
(X) I NEVER BEEN IN THE BACKSEAT OF A POLICE CAR
(X) I NEVER EGGED A RANDOM HOUSE
(X) I NEVER BEEN EXPELLED/SUSPE
NDED
(_) I NEVER CHEATED ON MY BOYFRIEND/GIRLFRIEND (past or present)
[One fine day in the middle of the night,
Two dead boys got up to fight,
Back to back they faced each other,
Drew their swords and shot each other,
One was blind and the other couldn't, see
So they chose a dummy for a referee.
A blind man went to see fair play,
A dumb man went to shout "hooray!"
A paralysed donkey passing by,
Kicked the blind man in the eye,
Knocked him through a nine inch wall,
Into a dry ditch and drowned them all,
A deaf policeman heard the noise,
And came to arrest the two dead boys,
If you don't believe this story's true,
Ask the blind man he saw it too!]
- Dream career: High School History Teacher
- Favorite Place: In the arms of a loved one with a good book
- Favorite Game: Poker
- Sexual Preference: Both Sexes
- You smoke: cigarettes
- Hobby's: Reading, Writing, singing, swimming, running, hanging out with friends
- Brothers/Sisters: 1 sister
- Relationship: in one and I love him so much
- Piercing(s): Ears soon to be Belly Button as well
- Tattoo: not yet (Friend just finished it)
- Favorite Country to go to: Scotland
- Are there people you wont reply to?: the annoying ones who all they say is hi I wont reply
- Person you rather not have met this year: Ally (stupid fucking cheerleader)
- Who would you like to meet: People who interest me (pagan, Goth, you get the idea)
- Who do you admire most: My mother
- Most sexy person(s): Mitchell and Megan and Collin and Brittany and Michelle
- Favorite Car: Pontiac Firebird Trans AM
- Favorite Movie(s): Sleeping Beauty, Seven, Interview With A Vampire
- Favorite City(s): Tustin CA,
- Favorite TV-series: Charmed, Law and Order SVU, and Law and Order CI
- Favorite Writer: too many to count
- Favorite color: Black, Crimson, Midnight blue
- Favorite Song ever: Martina McBride: Concrete Angel, and her Gods Will
- Favorite song at this moment: Martina McBride: God's Will
- Favorite food: Calamari, Pork chops
- Favorite class in school: History
- Favorite drink: Rum and cream soda
- Lucky number: 18
- Religion: Wicca/Pagan
- What time do you go to bed on weekdays: when ever I am done reading
- Most embarrassing moment in your life: loosening a game of strip bullshit to a cheerleader
- You spend your time rather inside or outside: both
- What do you do on the weekends: It depends on who I am with and where I am.
- What class on school do/did you dislike most: there is not a class I hate
- What food do you dislike: Oysters
- Pets: Black cat, Black and white cat, Grey and white cat
- Laugh or dream: both
- Serious or funny: both
- Fast or slow: Fast
- You prefer being alone or have relation: I prefer a relation
- Simple or complicated? : both
- Cremate or Buried when dead: Fire up the furnace!
- Stay up late or go to bed early: stay up late
- Light or dark?: Dark
- Speak or Silence: depends
- Tall or small woman: preferably smaller than me or same height.
- Hug or kiss: both
- Happy or Sad: it swings back and forth.
- Life or Death: depends
- Left or Right: right
- Dark/ red/ Blonde: All are appealing, but it also depends on much more then that.
- You believe in reincarnation: Yes
- You believe in Aliens: I guess its possible but I don't care
- Does true love exist: yes it does.
- How many kids would you like to have: Four a girl first then a boy then another girl and another boy
- What is the one thing you can't stand: Dishonesty in the relationship. If I don't know what I am doing wrong, I can't correct the problem.
- Best feeling: Being in the arms of the one that loves me most
- Worst feeling in the world: When one of you closes friends turns their back on you.
- What are you afraid of: not death but dying alone
- Are you an emotional person: yes and no. I choose to share it with those I truly tust.
- As what animal would you like to reincarnate: White Siberian Tiger
- What is the most attractive quality of your body: I have been told many different things but mainly my chest my hair and my eyes.




If I don't end up like this after High School I will end up with an ulcer!!!!