Description:
6'3 260 pounds and that it oh ya that's write i should warn you that im not all there sometimes i won't be there but i will all was manage to be there win you need me. I like to make no seens sometimes but other time i now what i want to say and just dont now how to say it.
so if i had a millon dollers id have fun.
how would you spend a millon dollers and why?
i love to ask random Qs so dont mind thim if you dont want to answer them you don't have to and dont send me a messge saying there stuped Qs if you dont like them don't read them.
so that's great to now about that .
do you have something to say or are you like me and just put some of the first shit to pop in to your head so it looks like you do?
just so everone that comes throw nows I would like to make porn some day the great porn that ever one loves to watch over and over agien.
don't you hate the way people love to change thans but hate to have things change its like du you stuped fuck things happen so get over it and go on but no matter what some one says yes even me thay both hate and fear change that thay did not chose because thay do not under stand it just lick all the lost souls out there.
O before I forget if you want to now more about me and read some of my poums there in my dairy that I try to keep up on day to day. now I have poll go take it.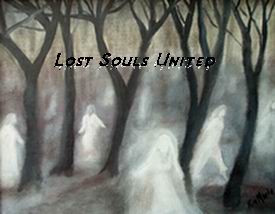 ya this is all so on the wikke [
lost_souls_united
]