[Wheezel] One of the few weasels I can actually call my best friend. Though he's moved away I miss him with all my spleen. We've gone through some crazy times making dwarf jerky, and the creation of Assholeface Bear. He's the coolest weasel you'll ever know.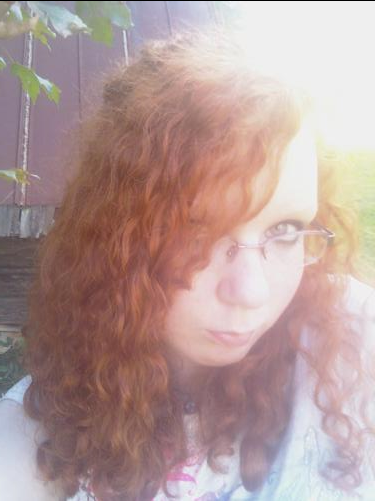 [fu**(fuse)]I love this girl to pieces(Even though she doesn't believe in flamingos), I can actually say I've stood up all night on the phone with her Haha, you're a very lucky person if you have her as a friend. We're supercoolbeanssauce! ;D


[Ihsahn] This guy has always been super sick radsauce, he's been there for me through thick and thin and he's always backed me up, rad kid *Nod*


[L'il Porkchop] Nice girl, quiet girl, but she's super nice and I loves her. :3


[Nezeb] Raphie, We've been through thick and thin together, failed relationships, awesome relationships, slushies, candy corn, not having candy corn.. Even warm candy corn flavored slushies. The best older brother I could ever ask for ♥


[Snail]
Snail, you're such a pimp, I've known you since I was a wee lad, You've always known how to comfort me in my times of need, and though you're gone a lot constantly pickin' up the ladies, I will never forget everything you've done for me.


[Stephen]
I haven't known him for long but he's super amazing, he's been so helpful and understanding with everything I've ever talked/consoled/whatever-else to him about. :3 He is a very smart person, and kind at heart. You be the luckys if you're his friend :3

[Lum] Lindsay, this girl is the bestest friend a person could ever ask for, I love this girl with all my eyebrows, and if you know me, you know that means a lot. I would take a bullet for her


[Grave Robber] I love this boy, we've been dating for three years and he's always been there for me no matter what. I dates his face <3


[d o n e] Ali, She's been here for me though everything, everything good, and everything bad. She had a heart of gold and a pure soul, words can't describe how much this girl means to me, I am so lucky to have a friend such as her.


[La Fleur de La Croix] Very nice and beautiful girl, I haven't known her for long, but it doesn't take long to see a wonderful friend in her


[ღMrs. Benzedrine]
Molly, you and I have been through a lot, we even dated for a few years. But aside from everything you're still to this day one of my closest friends, and I loves you so <3


[Sister Creep]
Becca, such a creative girl, wonderful idea's and wonderful talent in everything she puts it to. I love how I can have an intellectual conversation with her, she knows the internet dumbbutts, and points and laughs at them with her epicness. I love her lots X3 <3


[ℭℎℯℓℓℯ ☠]
Wonderful sweet girl at heart, through we don't often, when we do it's always so wonderful, she knows how to put a smile on my face and has a heart of gold. I'm so lucky to be her friend <3


[ForeverRockin]
Robert, oh I've known you for like.. evers! Since... 5-ish years ago? You be some of my homeskillets! Fo-sho! <3