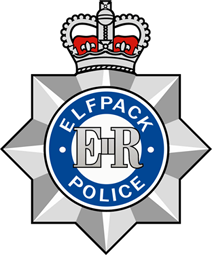 Badge Created by [Faith.Hope.Love]
The officers:
[sammie h!]: chief of police (owner)
: joint chief of police
:chief inspector
:chief inspector
:chief inspector
:inspector
: sergeant
: C.I.D.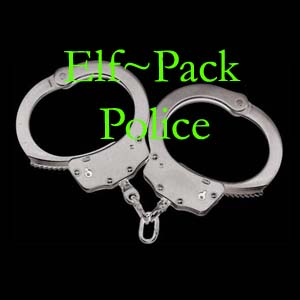 by [Dark_ Possesion]

We are here to help the
guards
, we do not have there power but we will help them with what ever they need help with.
It is best that you fill in your description to let people know all about you, as more members might read your profile and think, "There interesting, lets see if this member want's a chat".
Put a profile picture up of you to show who you are as other members would like to see what you look like.
Make sure you read the
uploading art rules
as these are very important
This is a place for problems to try and get resolved before going to the
Guards
as if we can resolve it, what's the point in going to them? :)

Elfpack rules:
1. We don't care about copyright issues. Unless the real police are knocking on Hedda's door , we're not going to remove 'em.
2. We don't outlaw all sexually explicit things from public. Writings are mostly OK, generally. We worry about pictures and the such.
3. Minors are not permitted on pages with sexual content.
4. Personal bios can be anything, about anything.
5. Respect others creations...no stealing of works, or trashing of other's pages or official ones.
7. Respect differences...
no hate wikis or messages apart from if they are approved.








if you need any more help please contact [sammie h!] or [Stephen] who is the Warden and knows more about the site than I do He thinks lol.







people under watch:

nobody






Notice from the Elfpack Warden:
Please note that this page is not in any way an official or recommended page, and is thus not associated with nor necessarily reflect the views or opinions of the Council, Guards or Volunteers. We are however happy to see members who want Elfpack to be a better place, enjoyable for all, and encourage members to do so in ways that follow rules and promote understanding. Have a fun time Elfpacking, and enjoy this page!
- [Stephen]

Other Elfpack helpful sites: