Page name:
Elfpack Daily Poem's Themed Poem
[Exported view]
[RSS]
2005-03-09 17:44:55
| | | |
| --- | --- | --- |
| # of watchers: 1 | Fans: 0 | D20: 10 |

Elfpack Daily Poem's Themed Poem
---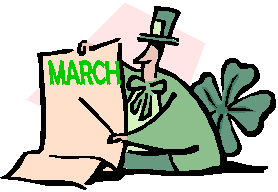 ---
Badge for This Month: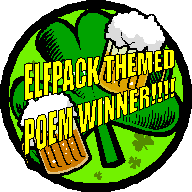 ---
Themed Poem for Last Month, February:
[Laín]
Never more
Let me walk amongst the stars in the cold wintersky,
shedding my sorrow on the way.
Leaving my grief behind with each step of my feet,
I feel it no more I could say.
Let me fly above the rooftops, grey, red and black
Feeling more free then ever before.
Leave me sleeping on a cloud with a smile on my lips,
never to hurt anymore.
---
This is a subpage of the Elfpack Daily Poem where we will change a theme for every month. Instead of having a Holiday Themed Poem like the norm, we will have a month themed poem.
February is of course more leaning towards Valentine's day but it's ok if it's not. Like always, be creative!
And also, if you would like to view our older poems, visit Featured Elfpack Daily Themed Poems!
---
To submit poems, please refer to our Elfpack Daily Poem Rules and then head on to our Elfpack's Daily Themed Poem Submissions so that we may read and enjoy your poems!
---
Back to: Elfpack Daily Poem
---