Mein Pictures
Mein Artwork
When i kill her, Ill have her...
Die White girls, Die white girls
bye bye world, bye bye world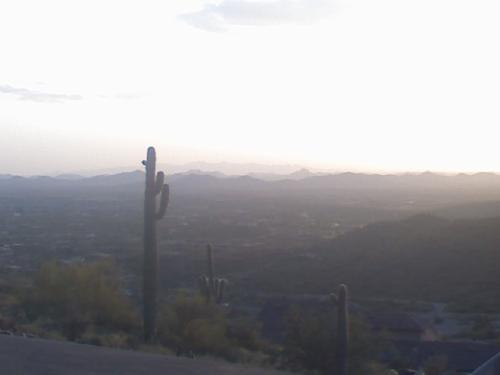 my home
If your name is something like "!!EMO!!" or anything that has to do with labels, or the word masicist then i wont talk to you, you fucking stupid kids. i kill, i don't tolerate your stupid self inflicted sympathy.
every drawing on here i did, don't steal, ill kill you, i can find you.
my soul, i love this one
random doodles, ordered insanity
balance and chaos
the reaper
handgun from a story i wrote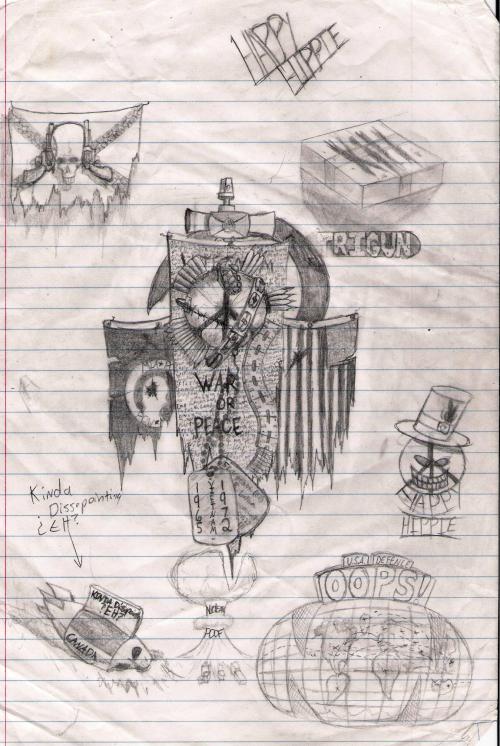 my favorite one, Vietnam thingy...
im 17, live in Arizona, go to a high school dedicated to the arts, i smoke, im boring and my life is uneventful. i love video games, Zelda has always been my favorite, it was the first game i played, and ive played all of them. i draw, sing, and fight better than most. and im not a bad writer, im not saying im the best, but lots of people tell me that. i have a giant yin-yang flag infront of the door to my room. and im currently covering the walls in my room with drawings made with [
...~*!!"-_¿!Sharpies!?_-"!!*~...
], the markers of the gods.
ANIME!!!
TRIGUN ROCKS!!!i hate you if you dont like trigun, not really, i just wont like you as much...kinda..
.

Music:
Areosmith | Alice In Chains | Audioslave | Bouncing Souls | Bright Eyes | Blind Melon | Coheed And Cambria | Coldplay | Cranberries | Chronic Future | Counting Crows | Dashboard Confessinal | Dave Mathews Band | David Bowie | Death Cab For Cutie | Cake | Elton John | Elvis Costello | Evanescence | Frank Zappa | Goo Goo Dolls | Gorilas | Green Day(only their old stuff) | Harvey Danger | Jeramiah Freed | Korn | The Life aquatic Soundtrack | Linkin Park | The Clash | Leonard Choen | Maroon 5 | Monotony | MSI | Nirvana | Ozzy | Pink Floyed | R.E.M. | Radio Head | Red Hot Chilli Peppers | The Road To Perdition Soundtrack | Smashing Pumpkins | Stone Temple Pilots | Sugar Ray | System Of A Down | steely dan | The Bravery | The Killers | The Offspring | The Postal Service | The Rolling Stones | The Violent Femmes | The Cure | Third Eyey Blind | White Stripes | Three Doors Down | U2...and more, LOTS more...so much more its unbelevable....

Movies:
Saving Private Ryan | Thin Red Line | Platoon | Road To Perdition | Full Metal Jacket | House Of D | Robin Hood Prince Of Theives | The Postman | M*A*S*H | Predetor | Rambo I | Rambo II | Rambo III | Matrix I | Terminator | Terminator II | Apocalypse Now | And Much, Much More!!!

Name: Josef
Birthday: December 26, 86
Birthplace: Millbury, Massachusetts
Current Location: Hell, Arizona
Eye Color: Blue
Hair Color: Blond
Height: 5'9"
Right Handed or Left Handed: Right
Your Heritage: Lots
The Shoes You Wore Today: Demonia Steel plated 16" Predetor Boots
Your Weakness: I am not going to spill that
Your Fears: lots, there isnt a soul on earth thats totaly fearless
Your Perfect Pizza: Cheese, or Pepperoni
Goal You Would Like To Achieve This Year: I dont have goals, they are a waste of time.
Your Most Overused Phrase On an instant messenger: Meow
Thoughts First Waking Up: need...more...SLEEP!!!
Your Best Physical Feature: my eyes i guess, i dont know.
Your Bedtime: none, i dont sleep
Your Most Missed Memory: none
Pepsi or Coke: Coke
MacDonalds or Burger King: Burger King
Single or Group Dates: Single
Lipton Ice Tea or Nestea: Nestea
Chocolate or Vanilla: eh, both
Cappuccino or Coffee: Cappuccino
Do you Smoke: yup
Do you Swear: fuck yea
Do you Sing: of course
Do you Shower Daily:' yes
Have you Been in Love: nope
Do you want to go to College: dosent matter either way
Do you want to get Married: yea
Do you get Motion Sickness: no
Do you think you are Attractive: hell no
Are you a Health Freak: nope
Do you get along with your Parents: eh
Do you like Thunderstorms: hell yes
Do you play an Instrument: yup, piano
In the past month have you Drank Alcohol: yup
In the past month have you Smoked: yup
In the past month have you been on Drugs: no way
In the past month have you gone on a Date: yes
In the past month have you gone to a Mall: yea
In the past month have you eaten a box of Oreos: no
In the past month have you eaten Sushi: yup
In the past month have you been on Stage: yes
In the past month have you been Dumped: not really, umm, *is confused*
In the past month have you gone Skinny Dipping: no
In the past month have you Stolen Anything: ummmm, i think so...yea
Ever been Drunk: yea
Ever been called a Tease: nope
Ever been Beaten up: yes
Ever Shoplifted: yea
How do you want to Die: still deciding
What do you want to be when you Grow Up: Sniper
What country would you most like to Visit: Russia
In a Boy/Girl..
Favourite Eye Color: dosent matter
Favourite Hair Color: dosent matter
Short or Long Hair: long, i like long hair
Height: dosent matter
Weight: dosent matter
Best Clothing Style: none
Number of Drugs I have taken: none
Number of CDs I own: bunches
Number of Piercings: none
Number of Tattoos: as many as i can fit, someday
Number of things in my Past I Regret: hundreds apoun thousands

Dont EVER judge me by my age, NEVER do it, i can accomplish more than you ever will if your brain is small enough to doubt me. "this story is a sad one, told many times, the story of my life in trying times..."

Mein Pictures
Mein Artwork



Me, all...vampire-ish, yes, the blood is real...you idiots