Dr. Shipiro
(slap hoes. make moneyz. eat sammiches.

)
Cookie Monster, meet Jager.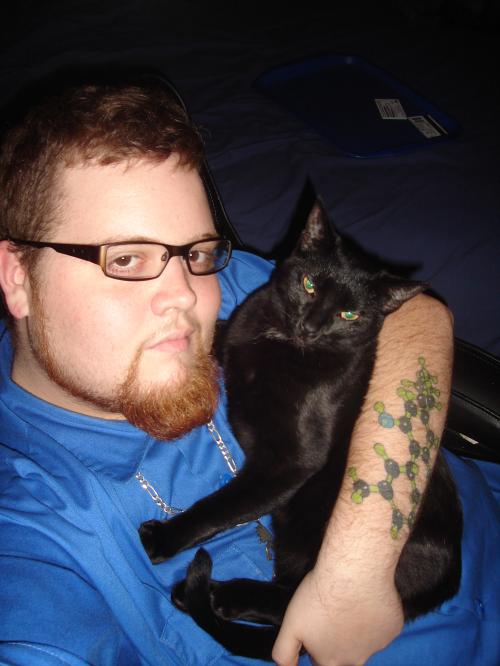 Me and Scuba Steve Robert French the 3rd. the only other person that holds my heart
Elfpack titles and orders
Index-pages in the wiki: (
help
)
Description:

GUESS WHOES BACK?!


Hypnotic Design is a Graphic Design Comanpany i started a couple years ago as a school project, all the images
that appear under my name are copyrighted under Hypnotic Design, and if you steal them, and try to pass off as
your own, then your subject to prosecution. so enjoy my work, but remember, dont steal.



My Tattoos and piercings:


Piercings

4 vertical eyebrows
3 bridge
Septum
Labre

Tattoos

Kottonmouth kings krown with potleaf
Hatchetman and starry nights
Lotus Cross
Molecular Complex of T.H.C
Chinese Symbol for Life and Death
Kottonmouth Kings Kollage



Xbox 360 live Screenname: DrShipiro420


Games you can find me playing
Bioshock
Rainbow Six Vegas (mostly playing the Casino Vault Map)
Halo 3 (mostly playing the High Grounds Map)
Gears of War
Forza 4 Motorsports
The Darkness
Elder Scrolls: Oblivion



Systems i own
*New Systems: Nintendo Wii, Playstation 3 80GB

Sega Nomad
Sega Genesis
Sega 32x
Sega CD
Sega Game Gear
Sega Saturn
Sega Dreamcast
Nintendo Gamecube
Nintendo DS
Nintendo SNES
Nintendo 64
Nintendo Virtual Boy
Nintendo NES
Nitendo Gameboy
(color,pocket, and OG BRICK)
Neo Geo
Xbox 360
Playstation 2
Sony PSP

Music that keeps me sane

i only really listen to 3 different types of music(Metal/Rock, Rap, and Classical/instrumentals)



*RAP

8ball & MJG
Guerilla Maab
Wiz Khalifa
Yo Gotti
Young Jeezy
Trae tha Truth
Yelawolf
Ludacris
Pastor Troy
Chamillionaire
David Banner
Kutt Calhoun
Krizz Kaliko
Z-ro
Bun B
Paul Wall
Anything Chopped & Screwed
DJ Drobitussin
Twiztid
Blaze Ya Dead Homie
Souljah Priests
Dark Lotus
Bone Thugs N Harmony
Psychopathic Rydas
Vanilla Ice
Kottonmouth Kings
Tech n9ne
Three 6 Mafia
Project Pat
Lil Wyte
Haystak



*METAL

Amon Amarth
Dimmu Borgir
Cradle of Filth
Slayer
Burzum
Opeth
Arch Enemy
Immortal
Nine Inch Nails
Lollipop Lust Kill
Children of Bodem
Mudvayne
The Misfits
Rammstein
Hatebreed
Adema
Darkest Hour
Kittie
Prodigy
Slipknot
GWAR
Dir En Grey
Tool



*ALTERNATIVE

Pretty much anything from the 90's
Smashing Pumpkins
Offspring
Splendid Chaos
The Bloodhound Gang
The Church




*CLASSICAL/TECHNO/ORCHESTRICAL

Rob Dougan
ATB
The Chemical Brothers
Beethoven
Antonin Dvorak
Sebastian Bach
Brad Fiedel
Marco Beltrami

Where Dreams come from..

Big Money Hustlas
Poolhall Junkies
American History X
Resiviour Dogs
187
Dawn of the dead
Terminator
Terminator 2: Judgement Day
Terminator 3: Rise of the Machines
Terminator Salvation
Last Action Hero
Robocop
Robocop 2
Robocop 3
The Substitue
Texas Chainsaw Massacre
Nightmare on Elm Street
Brainscan
They Live
Bad Apple
Fight Club
The Punisher
Blow
Sin City
Rounders
Lord of War

| | | | |
| --- | --- | --- | --- |
| Age: 28 | Year of birth: 1987 | Month of birth: 11 | Day of birth: 29 |
What do you do?:
Being lazy
Place of living:
USA-Florida
Exact place of living:
P-cola repenin
Music
| classical | goth | heavy metal |
| --- | --- | --- |
| hip hop | rap | reggae |
| rock | synth | techno |
Other interests
| art | cars | chasing the preferred sex |
| --- | --- | --- |
| crime stories | drinks | eating |
| electronics | film | gambling |
| plants | porn | scifi |
| slacking | smoking | whisky |
Sexual preference:
opposite sex