HeatherMassacre
(Twilight Sucks.

)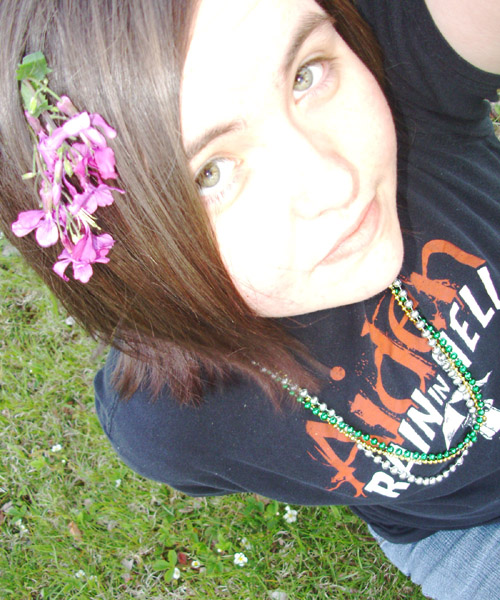 Description:

Jade Cute-Ness Will Destroy You. x3
[

♥

]
The Name Is Heather.
I'm 16.
I'm The Average Female;
Bitchy, Self-Loathing, A Back-Stabber.
I Enjoy Furries, Vampires, And Making You Feel Bad.
I'm Chubby And Refuse To Change.
I'm An Artist Of Sorts;
I'm Slightly Obsessed With My Work, Yes.
All My Work Is Based Around The "Furry" Subculture,
Obviously. But I Love It.
I Have A Fetish For Gay Guys.
They Are Oddly Amazing.
I Tend To Swoon Easily Over "Emo" Boys.
Especially Ones With Looong Hair. Yes.
My Male Alter-Ego's Name Is Jade.
He's A Cross-Dresser. X3
And The Gayest Thing You'll Ever See.
I Don't Care For Your God,
Or Any God For That Matter.
Bible-Thumpers And Anti-Bible-Thumpers Can Screw Off.
I'm One Of Those HTML Obsessed People.
I Do Not Drink Or Smoke,
Nor Will I Ever.
I'm sXe, Thank You.
I Love When People Can Write With Such Eloquence,
That It Could Send Me Winding.
I Don't Want You To Tell Me Who You Think I Am.
I Know Who I Am Already.
And If I Didn't, I Certainly Wouldn't Ask A Stranger.
So. Saying That.
shuthefuckupkthnxbai.
PS: People From Michigan SUCK.
And. If You Like Slipknot,
I Advise You STFU. I Hate You Fuckers.
Thank You Aaand GOODNIGHT.
[

♥

]
Y!
- jaded_jadey
MSN
- broken_turn_ta
bles@hotmail.com
AIM - MagentaWolfy
If You ARE Going To Add Me, Let Me Know Who You Are!


---
---
It's Not A Party If It Happens Every Night.
[
♥♥♥♥

]
| | | | |
| --- | --- | --- | --- |
| Age: 17 | Year of birth: 1992 | Month of birth: 2 | Day of birth: 22 |
Place of living:
USA-Michigan
Exact place of living:
The Shithole U.P.
Sexual preference:
opposite sex