Au-buh-ree
(myspace.com/peteluvsme

)
Email: bonitamuchacha04@yahoo.com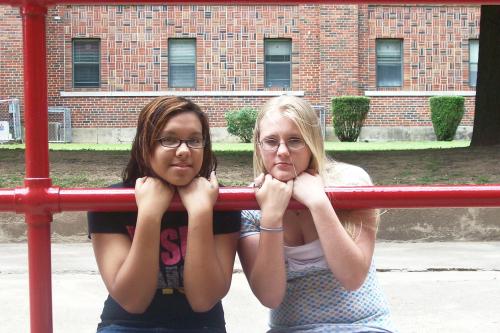 me&&my besty shandie..im the,uhh,NOT white one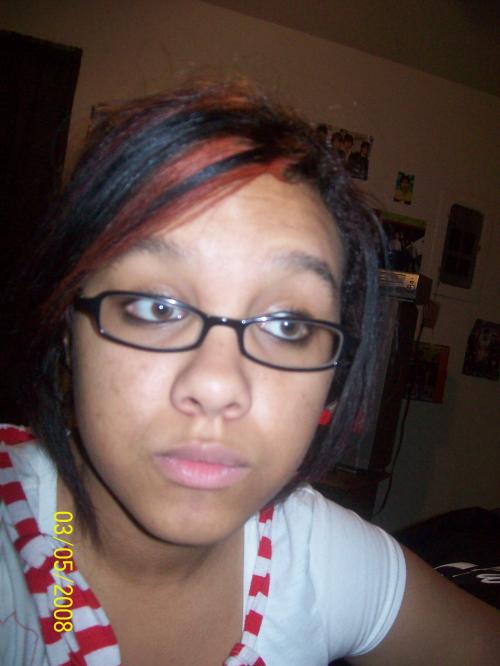 back when i had red && black hair
Elfpack titles and orders
Description:
IF U MESSAGE ME I PROMISE TO MESSAGE U BACK!!
www.myspace.com/peteluvsme
well the name is aubree,which quite a bit of u prolly already kno.most ppl call me bree.oh&&i also have an alter ego;shashuni.b
ut i aint crazy,I PROMISE,jux slightly goofy =].i took my first breath of this polluted arkansas[

fort smith to be exact

]air on 05.04.92.as of now i am a junior at NHS[

go grizzlies!!!

].i play for my skewls' softball team,as an outfielder[#13].i tend to hang around more guys than chicks..cuz they bring too much drama...i jux wanna point out the fact that i am not[

under any circumstances

]a slut or a whore...!i have Obsessive Compulsive Disorder[

OCD

],ppl learn to deal w/it.my self-esteem is in the negative,but im tryna bring it up&&jux to let u kno i am prolly the MOST emotional person u will ever meet in ur lifetime.my friends get annoyed..but they get over it =].im the type of peson known for waving enthusiastically at random ppl so u already kno that i live life to the fullest&&yes ive had my heart broken in the process.but i can tell u one thing rite now,i dont regret not a one of them cuz i believe that everything happens for a reason even tho most of the time we have no idea wat the reason is,jux always kno that there is one.hmm..and i guess on that note ima let u guys go. DEUCES!
| | | | |
| --- | --- | --- | --- |
| Age: 16 | Year of birth: 1992 | Month of birth: 5 | Day of birth: 4 |
What do you do?:
Something in between
Place of living:
USA-Arkansas
Exact place of living:
in my home(:
Known languages
Sign Language
English
Laos
Spanish
Elfpack crew wannabe:
Yes
Music
| alternative | country | grunge |
| --- | --- | --- |
| hip hop | pop | punk |
| rap | rock | techno |
Other interests
animals
art
cars
cats
chasing the preferred sex
cooking
crime stories
dancing
dogs
eating
fantasy
fashion
film
geography
history
horses
party
physics
poetry
role playing
singing
slacking
soapoperas
shopping
sporting
theatre
travelling
watching sport
writing
Sexual preference:
opposite sex