~Bedney~
(feelin kinda kinky biotches ;)

)
Email: bedney1@hotmail.com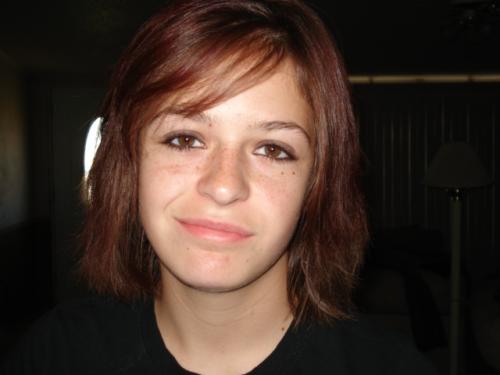 There I am...yup Im hot...oh yea...thats hot lol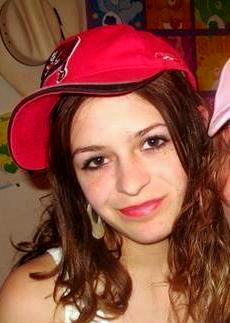 Just foolin aroun u know me...long time ago. Bout two years ago...or something like that :0 lol
Elfpack titles and orders
| Drunk-ass | Beggar | Guide |
| --- | --- | --- |
| Adventurer | Sex-monster | Crazy kid |
Description:
(i PREPER MYSPACE OVER THIS SO CONTACT MY MYSPACE PROFILE AND ASK TO BE MY FRIEND. JUST WHEN U ASK TO BE MY FRIEND LEAVE A MSG SAYING U KNOW ME FROM MYSPACE. MY EMAIL IS
bedney1@hotmail.com)


Things i like 2 do:
1.Write poetry
2.draw
3.LOVE video games
4.play on the computer
5.Listen to tons of music
6.play the guitar


1: Name:Bethany
2: NickName: Beef Cake
3: Country of living:U.S.
4: Shoe Size:7 1/2
5: Birthday:June 28
6: Hair Color: Brown
7: Eye Color: Brown
8: School/Work:school
9: Smoke:no
10: Hobbys:no thanks i dont like the lord of the rings lol
11: Brothers/Sisters:1 brother
12: Relationship: nadda one
13: Piercings:yes. ears. Used to be belly button but...allergic to metal. Nose still there though
14: Tattos:i hate needles
15: Favorite country to go to: Idk
16: Are there people you wont reply to: sure
17: Nicest person you met this year:J.D. Fortune
18: Person you rather not meet this year: i dunno
19: Who would you like to meet: inxs...again
20: Who do you admire most: my mom
21: Most sexy person(s):Orlando Bloom
23: Favorite car: Too many to count
24: Favorite Movie: Gone With The Wind
25: Favorite City: San Antonio
26: Favorite Music: rock/metal
27: Favorite StuffedToy:TIGGER!OR my giant leopard
28: Favorite Perfume: lucky you
29: Favorite Magazine: i dunno
30: Favorite sound: BADING DING ECK
31: Favorite Tv Show: FMA
32: Favorite writer: steven king
33: Favorite Nickname: Beef Cake
34: What is on your mouse pad:...crumbs
35: What is under your bed: Lots of stuff
36: Favorite Color: Teal
37: Favorite song: Learning to breathe
38: Favorite song at this moment:devil inside
39: Favorite Food: steak
40: Favorite class in school: Band
41: Favorite Drink: Dr. Pepper
42: Lucky Number: 18
43: What do you think is the greatist about yourself: good sense of humor
44: What deodorant do you use: suave
45: Favorite Shoes: vans
46: What time do you go to bed on weekdays: whenever i get tired
47: What word(s) do you use most: yiddle muh skittles dog
48: Most romantic moment in your life: Sittin on the back of my exs truck makin out hard core...but hes a dick so Fuck him
49: Most embrassing moment in your life: lots
50: You spend your time outside or inside: outside
51: What do you do in the weekends: party
52: What class on school do/did you dislike most: Algebra II
53: Your Breakfast: anything
54: What do you really, really dislike to eat:MILK!!!
55: Pets:2 dogs, 2 guine pigs, 1 cat...
56: Laugh or dream:Both
57: Serious or funny:funny
58: Fast or slow:Slow...then fast lol...then slow ;)
59: You prefer being alone or have relationship with someone: Eh waitin 4 the right one
60: Simple or complicated?: Simple
61: Cremate or Buried when you die:...not sure
63: Stay up late or go to bed early:idunno
64: Light or dark?:Depends
65: Speak or Silence:Speak
66: Do you like a Tall or small man: depends on the guy...
67: Newspaper or Television:TV
68: Hug or kiss: Both
69: Happy or Sad:happy!
70: Life or Death:life
71: Gig or Disco:neither
72: Left or Right:right
73: Sausages on top, or on the side: fuck thu what does that mean?
74: Brunet or Blonde guys: depends on the guy
75: What would you ask God if you could ask him 1 single question: Wheres the restroom?
76: You believe in reincarnation:no...well...maybe
077: You believe in Aliens:no
78: When you die, what will be your last words?:make sure you put me in a good retirement home lol
79: Does true love exist:yes
80: How many kids would you like to have:i want 2 but it depends on how many my husband wants
81: What is the one thing you can't stand: Self centered people
82: Best feeling:love/humor
83: Worst feeling in the world:Loneliness
84: What are you afraid of:milk, needles, hieghts.
85: Are you an emotional person:sometimes
86: Do you ever cry during a movie:yes (in a freakin' sad movie)
87: Your goal in life: Eh enjoy it and live it to its fullest
88: What was the promise you made to yourself at New Years Eve:no soda..didnt work
89: Favorite art: poetry
artist: Idk
90: As what animal would you like to come back as:wolf :)
91: What is the most beautiful part on the male body:muscles!! YUMMY YUMMY!
92: Most original place to ask your love to marry you: I dunno
93:What do you think of Elftown: never been there
94: Is there something you miss about elftown:like i said..........never been there
95: Where did you get this question list:stole it
96: Besides elftown, what do you do most on your PC:games, type...
97: Is there a question you missed in this all: dont think so
98: Whats the most annoying thing that people ask you:did you do your homework?
99: Do you get in trouble a lot: DUH!

| | | | |
| --- | --- | --- | --- |
| Age: 16 | Year of birth: 1992 | Month of birth: 6 | Day of birth: 28 |
What do you do?:
Something in between
Place of living:
USA-Texas
Exact place of living:
SMYER
Music
alternative
classical
goth
heavy metal
hip hop
pop
progressive metal
punk
rap
rock
techno
Other interests
| animals | anime | art |
| --- | --- | --- |
| beer | books | card games |
| cars | cooking | dancing |
| dogs | drinks | eating |
| fantasy | fashion | film |
| gambling | horses | party |
| poetry | religion | role playing |
| singing | scifi | slacking |
| shopping | sporting | theatre |
| travelling | watching sport | writing |
Sexual preference:
opposite sex