MysticLady
(In and out I go...busy busy busy

)
Email: dark7mystic@yahoo.com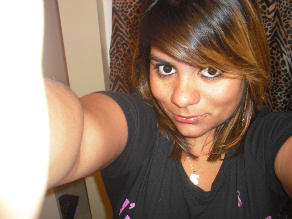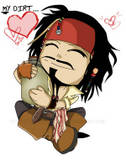 I love Johnny Depp...especialy as Jack Sparrow
Elfpack titles and orders
Description:
So as a start, I usually do not get on to elfpack. But I am constantly checking my email so drop a line and plese tell me your from elfpack in the subject line so I won't accidently erase it.
I'm the crazy type of girl who loves to smile and laugh. I'm flexible when it comes to friends. I'm normally a flirt by nature, and I have one of the biggest sarcastic streaks, so as a warning don't take me too seriously. I love to write fiction and I follow the wicca path. I am very open minded and I don't mind experimenting with new things and ideas. I'm told that I'm a tease and I'm very outspoken. So I won't hesitate to give my opinions or give you the full on truth.


Dead Beating Heart

So you say your human mind is nothing but a wall of closing pain?
Try listening to my heart....
My cold and bloody heart....
Thy veins filled with hate and ice enough to freeze you...
As you rise...
Keep talking about your mind as it goes when everything isn't right.....
And my dearly beloved I will tell you about my dead, dead heart...
And though your mind is a secret filled with unbearable darkness and pain...
You always seem to gain the light when things turn out just right....
But I my dear, gain nothing for my cold and beating heart dwells in the bloody pain and anger....
And the girl I have inside tries to claw her way out....
For she knows as time goes by she is is slowly dying....
Freezing until she is no more....
Her pleading and wretched cries lay unheard behind the fresh new mask that takes its form....
Now tell me my dearly beloved.......
What is worse?


The Forbidden Lovers

We the lovers gazed at each other. Our eyes meeting midways, passion surged to through our eyes only to be broken by the entrance of a very pretty young girl. Hate and satisfaction went through me like a flash of lightning hitting unexpectedly. A twisted and evil smile tried to form on my lips as the young girl kissed my lover sweet lips. How I felt like tearing the girl's hair off. But the satisfaction of knowing that I had kissed her man, my lover, passionately made it all better. The fact that she'll never know the things we did together made me smile with pleasure. A gust of air blew in. It caught my attention making me turn to the door. My date had arrived right on time. He came to my table where I greeted him with a tender kiss. I turned to my lover as my date sat in the chair across from me. My lover kept his face expressionless but his eyes gave out the anger and rage he felt. I gave him a half smile with satisfaction written all over my face. Two could play the same game. It seemed like the young girl noticed his anger but she didn't know why? I raised the champagne glass the waiter had brought. "To us and our days ahead," I toasted with that of my date. I hardly cared for the man sitting across from me. He was only a play toy. My main interest was the man with the young girl, my lover. Why we were not together was a mystery. Neither he nor I love the people we were with. We were the forbidden lovers. To have him with no obstacles made things boring. Plus our love could never be. For he had a life which did not include me. And I had a life that he could not be a part off. For what will they think of a famous politician and a rich actress known to be nothing more than a shrewd sly whore? Ha, he had to marry a nice young stupid girl who is only meant to be a beautiful trophy wife, while he would remain truly at my grasp. For he and I both could not get enough of each other. I was not happy that I had to share my lover with another but I was satisfied with knowing that as he screwed he girl with the blue dress, he would be thinking of me, not her. That mere though was enough to have a small laugh escape from my lips…..


PRAYER TO A FALSE GOD

ALL ARE DOOMED TO BURN
LOVE FEEDS THE FLAMES
DAYS OF ENDLESS PAINS
AND THE SMOKE TAKES EACH IN TURN

ALL ARE DOOMED TO RUST
TIME DESTROYS OUR LIVES
NIGHTS CUT LIKE KNIVES
AND THE WIND CARRIES AWAY THE DUST

ALL ARE DOOMED TO LOVE
ALL ARE DOOMED TO DIE
TONIGHT BRING THE BLACK TOMB
FOR EVEN THE MOST HIGH
EVEN THOSE IN THIS ROOM
CANNOT PRETEND TO FLY
AND I KNOW
EVEN YOU
EVEN I
MUST DIE





| | | | |
| --- | --- | --- | --- |
| Age: 19 | Year of birth: 1991 | Month of birth: 2 | Day of birth: 28 |
What do you do?:
Something in between
Place of living:
USA-California
Exact place of living:
Why do u wanna know? Los Angeles, stalk me and i'll chase u with my blade and do kinky things to u!!! lol joking....or am I?
Elfpack crew wannabe:
Yes
Music
adult pop
alternative
blues
classical
country
eurodisco
folk music
goth
grunge
heavy metal
hip hop
house
jazz
new age
opera
pop
progressive metal
punk
rap
reggae
rock
synth
techno
Other interests
animals
anime
art
beer
boardgames
books
bridge
card games
cars
cats
chasing the preferred sex
chess
cooking
crime stories
dancing
disco
dogs
drinks
electronics
fantasy
fashion
film
gambling
horses
hunting
motorcycles
party
physics
plants
poetry
role playing
singing
scifi
shopping
sporting
theatre
travelling
whisky
wine
writing
Sexual preference:
unknown