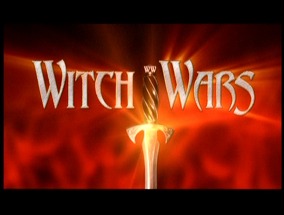 In 1500 two coven of witches who where meant to be one coven but when Torran, leader of the Sterling coven, said no to the handfesting with Gardenia leader of the Malcontents coven. Torran didn't want to get married to someone he didn't even know or care about. He knew the marriage would be doomed from the start. So he and his coven was at war with Gardenia's coven for many years. Many witches died right up until the witches where almost wiped out. But Torran and Gardenia called a truse with each other.
Now the descendants of both Sterling and Malcontents covens have started the war back up when the leader, Rosemarie, of the Sterling was killed by the leader, Marcus, of the Malcontents. So the new leader of the Sterling coven Allegra has sworen that her sister's dead will be avenged. But will her quest for revenge lead to the death of both covens?
Rules
1. All characters must go here--->
Witchy members
And you can have as many characters as you like!
2. All sex must go here--->
Coven Romance
3. All non-RP talk must go in () or []
4. No being mean to each other or you will be asked to leave after 3 warning
5. Spelling dosen't matter but NO text talk and PLEASE use PROPER engish.
6. Anyone can join and please invite people too :D
7. You rp here--->
Witch Wars rp zone
---
| | |
| --- | --- |
| | Show these comments on your site |