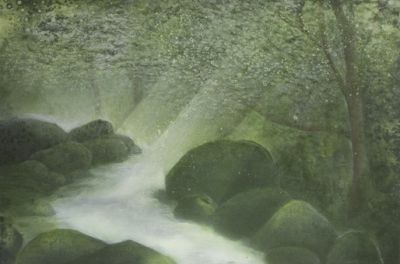 The chosen ones
Come away, O human child, to the waters and the wild with a fairy hand in hand. For the worlds more full of weeping than you can understand...
(by W.B. Yeats, The stolen Child )
That was our call to those chosen ones who are lost in time, to those children that where like us long ago. Humans call us fairies or fae but that is not our name. Our real name is Nymph, no not like the Greek Nymphs. Humans think we look like little children with butterfly wings that we are bathed in moonlight but that is all lie. We look like normal teenagers but with wings. We have power of the elements, we can fly and move beweteen our world the human one.
Each chosen one has a cresent moon birth mark on they body, which shows what they are. When the child is 10 years old he or she must come to us willingly, so our race can live on, but if someone stops the child. Then we must kill said person. We will always look after our own kind threw out time.
---
Rules
1. All Characters must go here--->
Nymph/Chosen one
2. All sex must go here--->
Woodland sex
3. All non-RP talk must go in () or []
4. Spelling dosen't matter but please use proper english and NO text talk
5. No being mean with each other or I'll kick you out this RPG
6. Anyone can join and please invite your mates ^^
---