---
PUMPKIN LAND HALLOWEEN ART COMPETITION

---
Rules:
1. NO STOLEN ART! Images must be created by Elfpackers and posted here by the original artist. No matter how much you like a drawing in somebody's house, you're not allowed to put it here. [

THIS INCLUDES IMAGES FROM THE NET

]. MAKE YOUR OWN IMAGES, DON'T STEAL THEM AND TRY TO CLAIM THEM AS YOUR OWN! If you do you will be [

DISQUILIFED

]. 2. EACH MEMBER MAY SUBMIT TWO (2) ENTRIES. 3. - Drawings must be new. You may not submit a drawing you have made before this contest or one that was submitted to another contest already.
- no drawings on lined notebook paper
- Sketches will not be accepted.
- No Images of the internet 4. ALL IMAGES MUST BE UPLOADED TO ELFPACK If you do not have uploading wiki rights, just ask one of the guards 5. HAVE FUN! RESPECT ONE ANOTHER! GOOD LUCK TO ALL. 6. [

DO NOT PM YOUR FRIENDS TO VOTE FOR YOU, IF YOU DO YOU WILL BE AUTOMATICALLY DISQUALIFIED AND BANNED. YOU MAY PUT THE VOTING LINK IN YOUR MOOD WHEN THE TIME COMES, BUT YOU MAY NOT ASK FOR VOTES IN YOUR MOOD EITHER

] 7. [

PLEASE NOTE THAT THE THEME IS FAVORITE HALLOWEEN COSTUMES

]
---
DEADLINE - October 31th, 2008

---
PRIZES
This year we will be giving out bagdes for 1st, 2nd, and 3rd place. Please do not take badges, they are only for the winners. Thank you.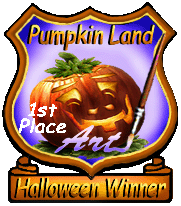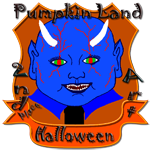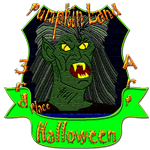 Thanks to [Faith.Hope.Love] for 1st place badge and [Morningstar Rising] for 2nd and 3rd place badges.
has been gracious enough to supply this years 2nd prize they are as follows
1st. place : 1 unique + a rare for a friend
2nd. place : 1 unique
3rd. place : 1 rare
Note that [Big Brother] will have the last say when it comes to the Giffie-Pets. If you have violated the rights of ownership with a pet, be aware that you may not receive one, even if you win. That will be up to [Big Brother] alone.
---
PLACE YOUR ENTRIES BELOW
---
Competitions Are Now Closed
---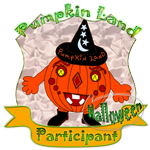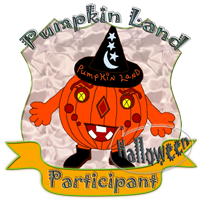 Participant Badges, please take one if you enter any of the contest.
THANK YOU ALL FOR JOINING IN ON Pumpkin Land, 4TH ANNUAL HALLOWEEN CONTEST. ^__^
---
---
Pumpkin Land
Pumpkin Land Halloween Competitions
Pumpkin Land Halloween Poetry Competition
Pumpkin Land Halloween Poetry Entries 08