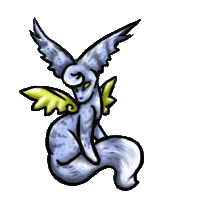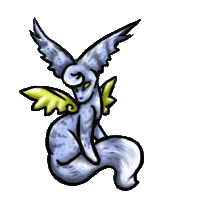 Contest moderated by [Stephen]
W
elcome to the
Giffie-Pet Poetry Contest
! This is a special contest hosted by the
Giffie-Pet Staff
. The point of this contest is to write a poem about Giffie-Pets, obviously!

This contest is now officially closed! The winner is [Deg] with her skillful submission, Giffe pet poem by: Po' Deg. Congratulations and thank you to everyone who entered!
Contest Theme
This contest is about one thing, and one thing only.. Giffie-Pets!

Submission Guidelines
1) All poems
must
rhyme!
2) Nothing naughty! No violence, no sex. Giffie-Pets are playful creatures that intend no harm, and they are created through genetic engineering, thus they do not reproduce.
3) The winning submission will have their poem placed on the main
Giffie-Pet Store
page. Your name will be forever famous.
Contest Rules
1) Don't steal someone elses' giffie-pet poem! Using copyrighted poems is a violation of the rules and the Guards will instantly ban you if they catch you stealing a poem you did not write.
(We'll be impressed before we ban you that you managed to find the poem, however.)
2) You may only submit
two
poems!
3) Your poem may not exceed 100 words -- keep it short and sweet.
4) Duel submissions
are
accepted! If you and a friend both work on a piece, you can both submit it together and if it wins, you will both be given credit. (No more than 2 people will be credited however.)

T
he entries will be presented in a poll for members to vote on their favorite.
Entering this contest will net you this badge:
The
winner
will be most graciously rewarded! The contest winner will receive the following:
- A
second
pet-slot, for a total of two pets!
- A
Unique Giffie-Pets
Ticket.
- Their poem will be on the
Giffie-Pet Store
mainpage.
- They will be rewarded an honorary
Giffie-Pet Staff
badge for their addition to the pages.
- Lastly, they will receive an
Exotic Pet Ticket
to give away to a friend, or use themself if they don't already have one pet.
(- We will also announce their name on Mainstuff as a winner.)

Contest Deadline is 10 Entries! Once the Tenth entry is submitted, this contest will close and polls will open.