Page name:
Alagaesia Characters
[Logged in view]
[RSS]
2011-06-21 15:54:34
| | | |
| --- | --- | --- |
| # of watchers: 4 | Fans: 0 | D20: 16 |
back to
alagaesia
Dragon Riders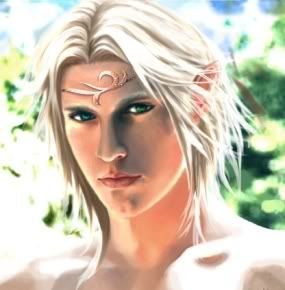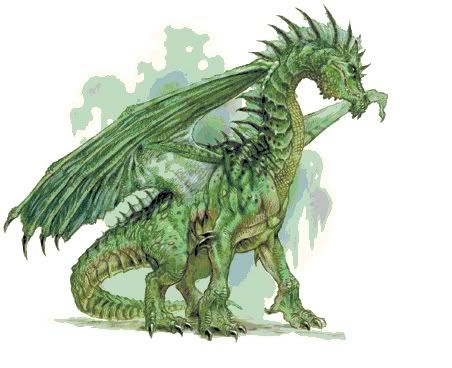 Name:Vrael
Screen Name:[
HeAVenShallBuRN
]
Dragons Name:Eridor (male)
Position:Head of the Dragon Riders
Age:Really old
Race:Elf
Personality:Bo
th are wise and strong
History:Vrael was the head of the dragon riders, was born in the city of elves, and in the end he dies fighting Galbatorix, as does his dragon. Eridor was a mighty male green dragon and one of the many dragons that lived during the days of the Dragon Riders. Eridor was said to be the "king of the wild dragons" [

both are killed by galbaxorix during the riders war

]



Name:Oromis Thrandurin
Dragons Name:Glaedr (male)
Screen Name:[Sigyn, The Faithful Wife]
Position:Rider/Teacher
Age:Unknown
Race:Elf
Personality:Strong and Wise, fearsome fighters, and good teachers
History:Oromis Thrándurin, known as Osthato Chetowä, The Mourning Sage, and Togira Ikonoka, The-Cripple-Who-Is-Whole, was an ancient elf, and a Dragon Rider who trained Brom, Morzan and later Eragon. He was a philosopher and a logician, and was bonded to a golden male dragon named Glaedr. Glaedr hatched for Oromis when Oromis was twenty years old. They trained together as Rider and dragon, and for near a century they traveled the world over, doing missions and tasks set for them by Vrael, the leader of the Dragon Riders. Eventually, Glaedr and Oromis grew tired of being sent on missions and spending their lives always fighting and exploring. So they both retired and decided to teach young Dragon Riders, passing on their knowledge. [

neither are killed, but both are wounded by either Morzan, or Galbatorix, and become basiclly useless in combat and such, Glaedr looses one of his legs, and Oromis becomes unable to whiled magic, without causing pain to himself, He is the one who eventually tells Eragon that Brom was his father.

]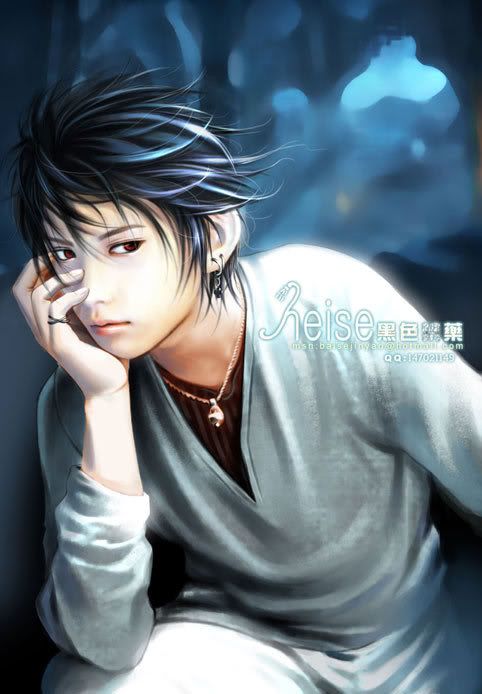 Name:Brom
Screen Name:
Dragons Name:Saphira (female)
Position:Rider/Student
Age:19
Race:Human
Personality:Smart, and a quick learner, loves to tell stories.
History:Brom came from a family of illuminators in Kuasta, a remote city near the Sea, far south of Carvahall. His mother was named Nelda and his father Holcomb. Kuasta was so isolated by the Spine that it became a peculiar place, full of strange customs and superstitions. When Brom was a child, presumably at the age of ten, a female aquamarine dragon hatched for him and he named her Saphira. Brom then went to the city of Ilirea to be trained as a dragon rider. When he was new to Ilirea (Urû'baen), for instance, Brom would knock on a door frame three times before entering or exiting a room. The other students laughed at these habits, so Brom eventually abandoned them. During his tutelage under Oromis and Glaedr Brom befriended a fellow student three years his elder named Morzan. Brom idolized Morzan, tagged after him, allowed Morzan to boss him around and always considered his actions to be admirable. Morzan often took advantage of Brom's unflagging admiration, making him "blind as a bat". Oromis considered separating them, but never did, despite Morzan's cruelty. Saphira trained along with Morzan's dragon, being taught by Glaedr and Oromis. She and Brom bonded during those years of training, and became each others' only family, as Brom never saw his family. [

his dragon is killed by Morzan, but he survives, and seeks revenge on Morzan, He meets and falls in love with Selena, has a kid with her, who is in fact Eragon, he goes to Carvahall to watch him grow up, but never tells Eragon that he is his father, he becomes known as the village stroytteller. He is killed later by the Razac.

]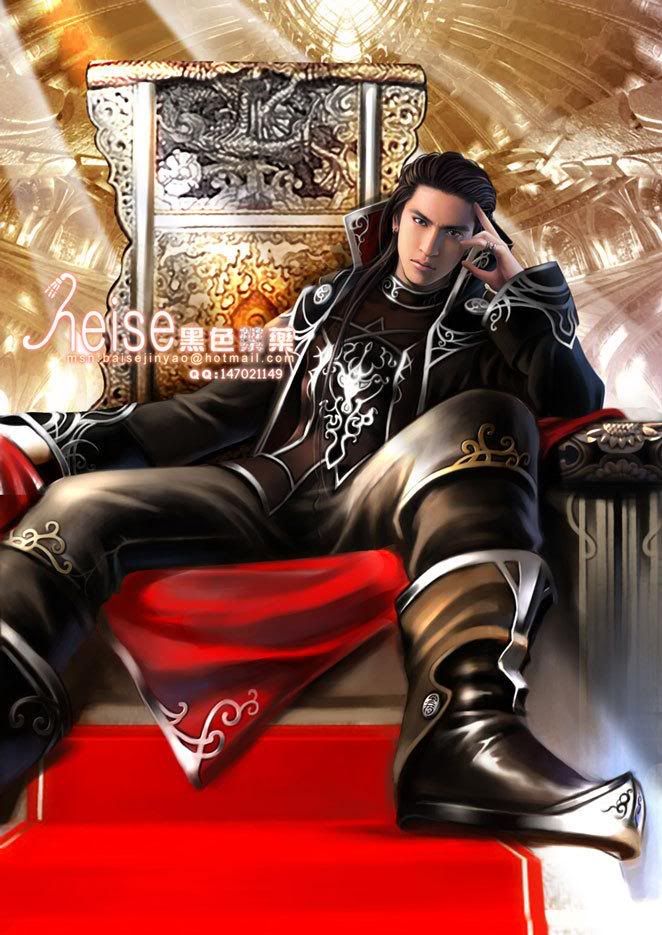 Name:Morzan
Screen Name:
Dragons Name:Kaze (male)[

yes i made up a name for his dragon...lol

]
Position:Rider/Student
Age:
Race:
Personality:
History:Before his betrayal of the Riders and his service to Galbatorix, Morzan was the idol of Brom. It was said that Morzan belittled him, ordered him around, and treated him shamefully, but in spite of this, Brom still reputedly loved him like a brother. It took Morzan's betrayal and his killing Brom's dragon Saphira I for him to fall from Brom's favor, and truly become his enemy.
However, as Brom later said, Morzan was "strong in body, but weak in mind". The name of Morzan's dragon is unknown due to the Banishing of the Names or Du Namar Aurboda (a magic spell cast by the dragons to strip the traitorous dragons of the Forsworn of their names). Because of the red color of his sword, Zar'roc, it is safe to assume that Morzan's dragon was red. Morzan and his dragon eventually betrayed the Order to Galbatorix, becoming the first of the Forsworn. [

He meets Selena, has a child called Murgath, who he abuses. he and his dragon die, but not during the war, they die hundreds of years later at the hands of Brom,

]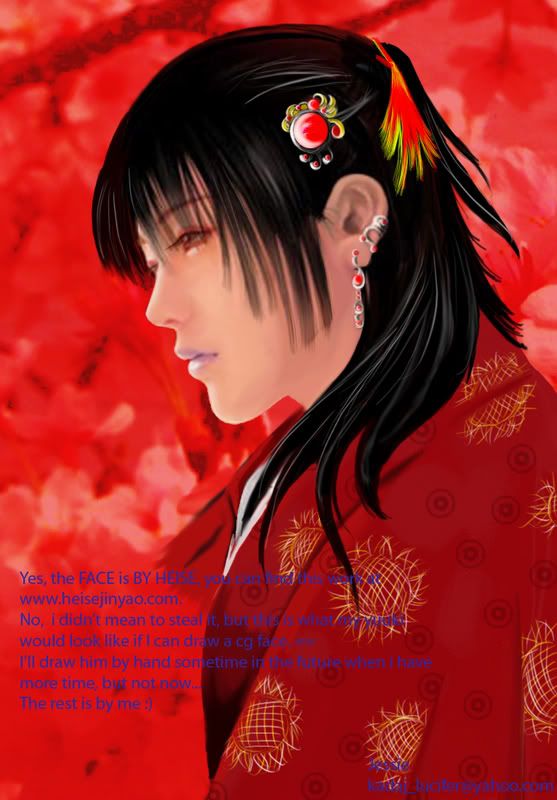 Name:Tallia
Screen Name:[Sonya Blue]
Dragons Name:Miora(female)
Position:Rider/Student
Age:19
Race:Human
Personality:
History:This is a made up character, not in any of the stories, gonna consider her one of the future forsworn. She was a human rider who was in love with Varel, but was angered that he didn't feel the same for her, She is the one who plants the idea in Galbatorix's head to take over, although this isn't known in the history of alagaesia, infact not much is known about her, except for that she was once to be Galbatorix's future Queen before Varel ultimately ends the life of her dragon, and herself. It is unknown how she became a rider. [

yes, this character dies, haven't decided how yet

]




Name:Galbatorix
Screen Name:[ArtworkA]
Dragons Name:Jarnunvösk(female)
Position:Rider/Student
Age:18
Race:Human
Personality:determined, hard headed, and strong
History:Born in the ancient province of Inzilbêth, and one of several siblings (all of whom are now dead), Galbatorix was accepted into the ranks of the Dragon Riders at the age of ten, after being traditionally tested for great potential. He quickly excelled in all areas of combat and spellcasting, which fueled him with pride and vanity. Although some of his fellow Riders were wary of his swift rise to power, the majority of the order neglected caution, ultimately leading to their downfall. Soon after his training had been finished, Galbatorix, along with two companions and their dragons, entered the Spine, believing in their arrogance their powers would protect them. During this reckless trip, they ventured far north into Urgal territory, and they were eventually ambushed in the dead of night as they made camp. All were slain, except for Galbatorix who, despite suffering great wounds himself, managed to defeat his attackers. But in the confusion, a stray arrow pierced the heart of his dragon, Jarnunvösk, and without the knowledge to save her, she perished. Driven mad by the loss of his dragon, he wandered aimlessly in the wild for weeks, utterly delirious. He began to long for death, and so he blindly attacked any creature or Urgal he happened upon; however, he was too skilled to defeat, and was denied the release he craved. Eventually, he became so terrifying in appearance that the Urgals avoided him altogether. After a while, he began to hope that the Riders might grant him another dragon. Encouraged by this, he decided to journey back to the order. Starvation plagued him during this journey, and when he finally reached the outer edge of the Spine, he was found unconscious and close to death by a farmer, who promptly summoned the Riders. Once he had recovered sufficiently, he stood before the Elder Riders and demanded that they grant him a new dragon, but Oromis saw the madness in him and persuaded the other Elders to deny his request.
This effectively drove Galbatorix further into insanity and hatred. His mind became twisted by the previous events until he came, in his grief and rage, to believe that it was the Riders' fault that his dragon had died. Having firmly convinced himself of this, he plotted his eventual revenge.




> and doing his best to protect it.


<img.
Name:
Screen Name:
Dragons Name:
Position:
Age:
Race:
Personality:
History:



---
Non Riders

Name:Queen Islanzadí Svit'Kona
Screen Name:[ArtworkA]
Position:Elven Queen
Age:unknown
Race:Elf
Personality:Strong, kind, and smart
History:Unknown except she has a daughter, Called Arya Svit'Kona, whom as of right now is banned from her presence, and she is married to Evandar





Name:King Evandar
Screen Name:[Sigyn, The Faithful Wife]
Dragons Name:
Position:King of the elves
Age:Unknown
Race:Elf
Personality:A strong and caring leader
History:King of Ellismeara, Has a daughter called Arya who is his pride and joy, and is married to Islanzadi, whom he loves dearly, is killed later by Galbatorix [

this character will die quite soon actually...killed in war by Galbatorix

]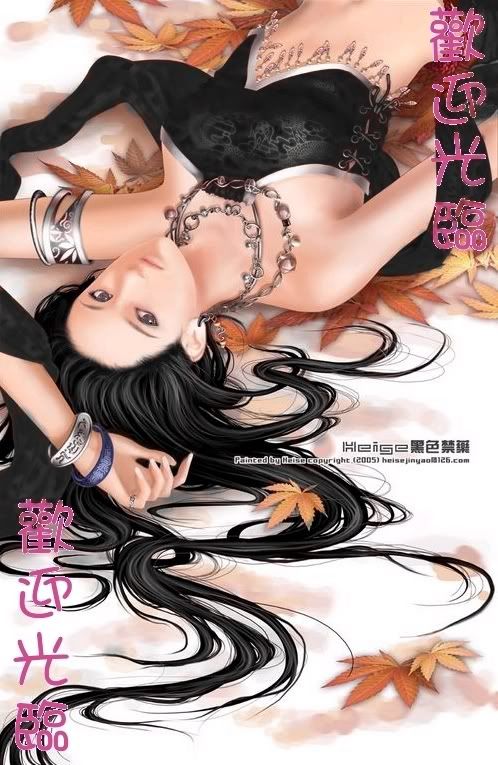 Name:Arya Svit'Kona
Screen Name:[Sonya Blue]
Position:Elven Ambassador, Egg Carrier, and princess
Age:in her 50s, [

in reality at this period she is really less than a year old, but shes my fav, and i am trying to make this story my own a little bit, so changes are nessicary...lol

]
Race:Elf
Personality:Calm and collected, Hides her true feelings from everyone, except one person, her best friend, Faolin
History:Arya was banned from Islanzadí's presence because she chose to devote herself to the greater good of her race (symbolized by her acceptance of the Yawë), but this doesn't seem to bother her much, as her father still shows great love to her, and is very proud of her.




Name:Faolin
Screen Name:[Sigyn, The Faithful Wife]
Position:Elven Ambassador, and guard to Arya
Age:over a hundred
Race:Elf
Personality:Kind and caring, makes a one of a kind flower for Arya to show his affections for her.
History:In Brisingr Arya said that she and Fäolin were kindred spirits even though he was older than her. Decades after Arya became the elven ambassador, Fäolin volunteered to accompany Arya wherever she was sent. At first, Arya refused, but he was very convincing and her mother liked the idea. Arya never directly says that she loved Fäolin but it seems clear that they were at least close friends. It is not as clear is if she loved him or was merely a very close friend. She kept a Fairth of an elf who may have been Fäolin in her quarters. He is many many killed years later by a Shade. [

yes this character will be killed off much much later, by Durza the Shade

]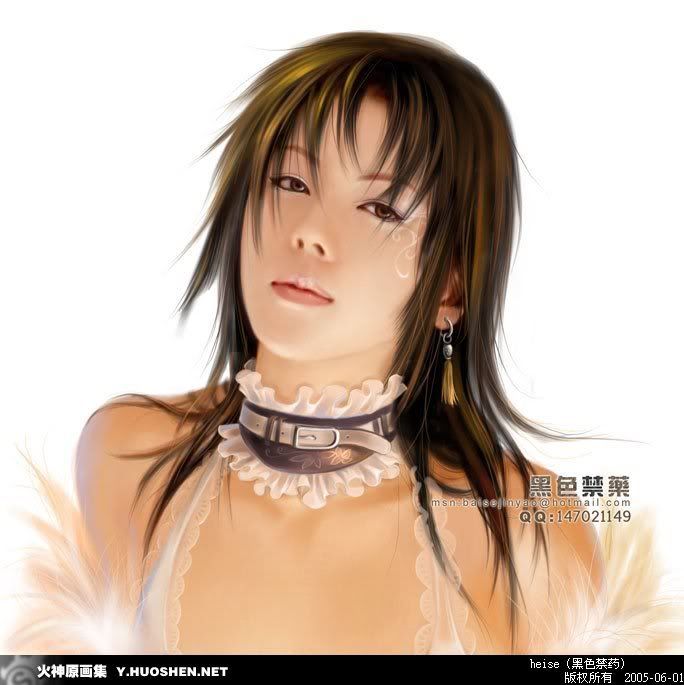 Name:Selena
Screen Name:[Sonya Blue]
Position:Black Hand/Assassin
Age:20[

not even been born, wont be used until the time skip

]
Race:Human
Personality:Faithful to Morzan
History:Selena was born in Carvahall about forty years before the Rider War to Cadoc and an unnamed woman. As her brother, Garrow, was older than her, they probably had a semi-close relationship, though it was broken from years of no contact after Selena left Carvahall with Morzan. Selena grew up as an everyday farm girl, helping out with the farm and expecting to marry a farmer, tanner, blacksmith, or butcher some day.
One day Morzan visited the tavern in Carvahall while traveling on King Galbatorix's business, and there Selena met him. He was very handsome and charismatic; Selena responded well to him. She ended up leaving with him, becoming his consort and Black Hand agent. They traveled together for a time, and she soon fell deeply in love with the Rider.
Selena loved Morzan and was fiercely loyal to him: he in turn took advantage of her love and used it to ensure her loyalty. In order to demonstrate her love and loyalty to Morzan, she entered his service and became his "Black Hand". Selena earned a reputation as Morzan's greatest weapon and most dangerous servant in the fight against his enemies. Selena was also the most enigmatic of Morzan's operatives, as little factual information was known about her during this period. Despite this, her reputation for cruelty and malice, as well as her position as Morzan's favored agent preceded her to such an extent that the Varden considered her especially dangerous. She became known only as the Black Hand and was feared by all the enemies of the Empire.
During her tenure as the Black Hand, Selena became pregnant with Morzan's son and later gave birth to her elder child Murtagh. Morzan forced Selena to give custody of Murtagh to a nurse and she was only allowed to see him on rare occasions. Oromis speculated that Morzan viewed Murtagh as merely a tool and as an effective way to control Selena: he also didn't want any of the Forsworn to learn of Murtagh, for fear of them using the child against him: he succeeded in hiding any knowledge of Selena's pregnancy and birth from all except Galbatorix (who, for his own reasons, never spoke of it). Over time, Selena and Murtagh's cruel treatment at Morzan's hands slowly began the process of transforming the love Selena felt for him into hatred.
[

she dies of an illness, after she gives birth to Eragon, who is in fact, Brom's son...but Eragon does not find this out until well after the death of Brom

]



Name:Angela
Screen Name:[Sonya Blue]
Position:Witch/Herbelist
Age:Unknown
Race:Human
Personality:cocky, and confusing.
History:Angela's past is largely a mystery. She claimed to be older than she looked, and Oromis speculated that she had stayed in Du Weldenvarden at some point in her life. Oromis also confirmed to Eragon in Brisingr that Angela was a human. Angela had the uncanny ability of showing up wherever significant events were taking place. Furthermore, she obtained a Hûthvír from a member of Dûrgrimst Quan in a game of riddles. Angela was able to speak the Urgal language and had a limited vocabulary in The Ancient Language. It was revealed in Brisingr that, at some point, she was cheated out of a piece of enchanted crystal in a game of Knucklebones by a man with a donkey with a patch of fur that resembles a rooster's head; ironically, she was also trying to cheat him.


<img.
Name:
Screen Name:
Position:
Age:
Race:
Personality:
History:


<img.
Name:
Screen Name:
Position:
Age:
Race:
Personality:
History:


<img.
Name:
Screen Name:
Position:
Age:
Race:
Personality:
History:


<img.
Name:
Screen Name:
Position:
Age:
Race:
Personality:
History:


<img.
Name:
Screen Name:
Position:
Age:
Race:
Personality:
History:
---
| | |
| --- | --- |
| | Show these comments on your site |